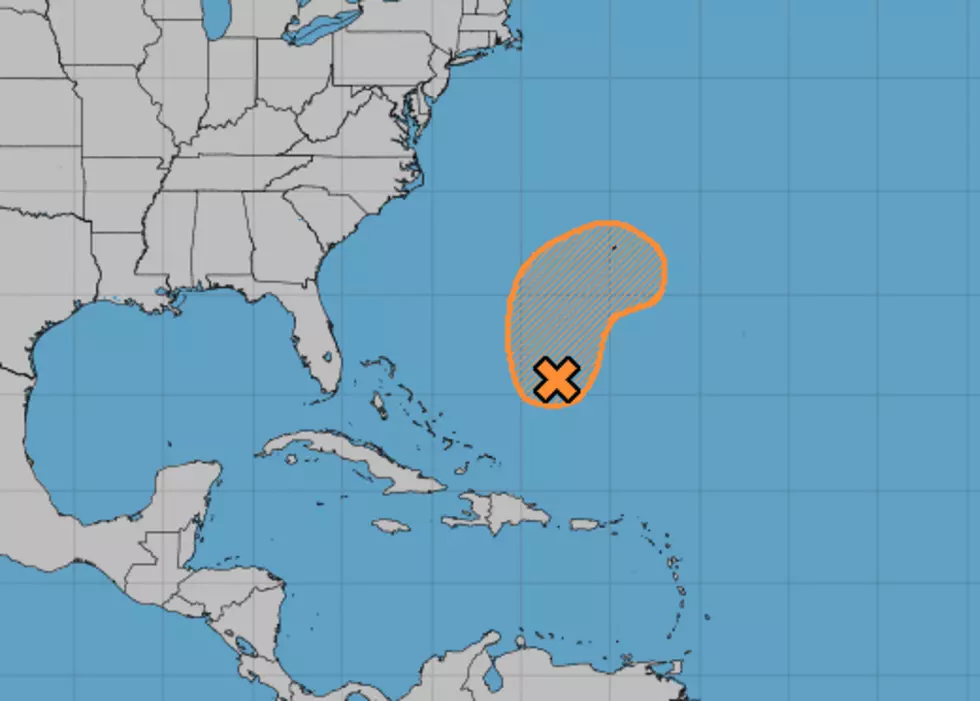 Tropical Atlantic Heating Up Before Season Officially Begins
nhc.noaa.gov
The official start of the Atlantic Hurricane season isn't until June 1st. If you haven't checked your calendar recently I can tell you that day is still a couple of weeks away. However, Mother Nature does not run by our calendars. She does things her own way and just to prove it we've got a little tropical trouble to keep our eye on.
Forecasters with the National Hurricane Center say a disturbance located a few hundred miles southwest of Bermuda is showing signs of development. In fact, forecasters have given this area of disturbed weather a 60% probability of becoming a tropical cyclone over the next five days.
Forecasters suggest that if the system is going to reach the status of a tropical cyclone it will likely do that during the course of today or sometime on Tuesday. Conditions over the area where the system is located are forecast to become less favorable for development by Wednesday.
Just in case that system does gain enough strength and organization to earn a name it would be known as Andrea. Regardless of development, the system is not expected to pose any threat to the United States coastline. Forecasters believe the system will be absorbed into the same frontal system that brought severe weather to South Louisiana on Sunday.
More From News Talk 96.5 KPEL