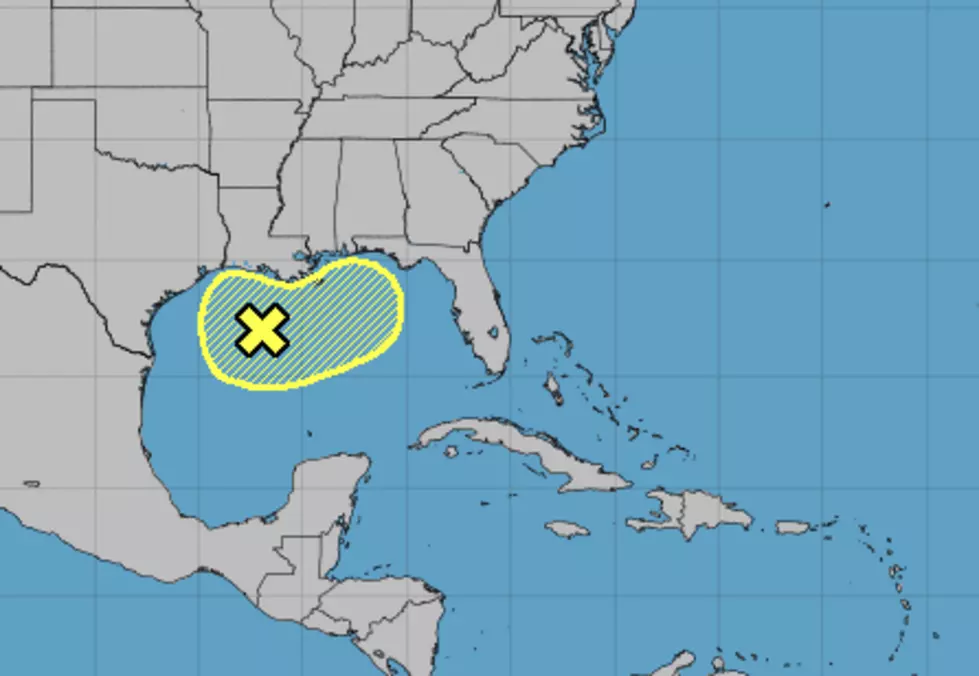 Tropical Development Possible But Not Likely Off Louisiana Coast
nhc.noaa.gov
This morning residents of South Louisiana are waking up to a very refreshing morning. The temperatures have fallen into the upper 60-degree range and the humidity is considerably lower than it has been since late May. That's all thanks to a rare July cold front that passed through yesterday.
While the frontal passage may mean some very nice weather for a couple of days it could also be the beginning of tropical development just off Louisiana's coast. Forecasters with the National Hurricane Center believe a non-tropical low-pressure system could form just south of Vermilion Bay over the next day or so.
Conditions are such that any spin in the atmosphere located over the very warm waters of the Gulf of Mexico could spin up trouble. That's why the Hurricane Center has this area marked to be monitored. As of now, forecasters don't give this potential tropical trouble maker much of a chance to develop. The probability for development is 20% over the next five days.
Regardless, weather conditions across the area should be spectacular today and Thursday. The forecast does bring a chance of showers into the area for Friday afternoon and then a better chance of rain for the weekend.
More From News Talk 96.5 KPEL