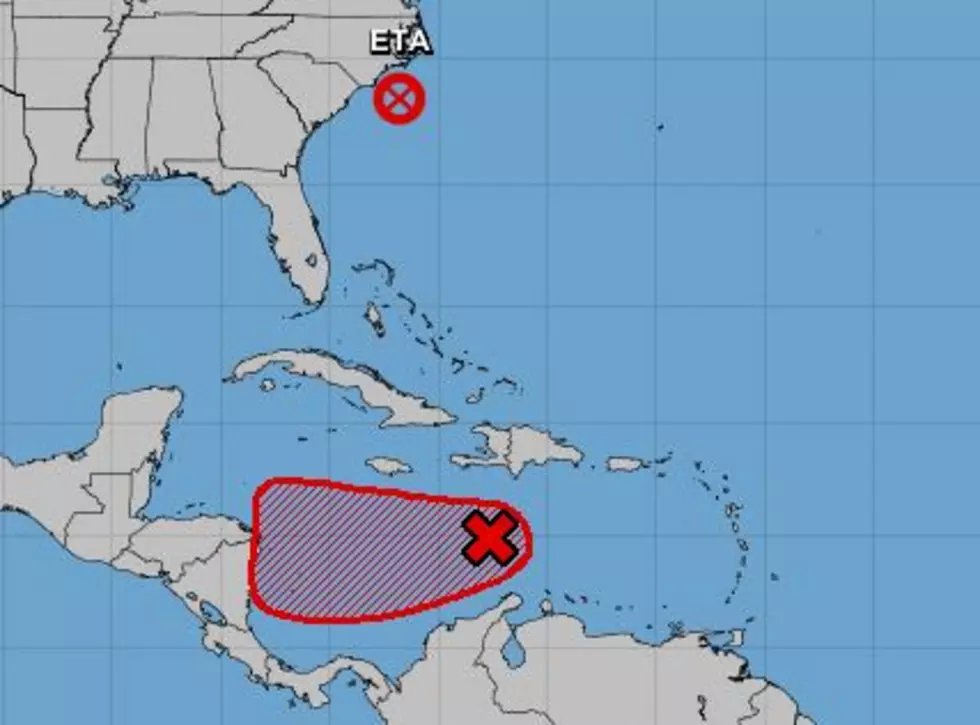 Tropical Wave in Caribbean Worth Watching This Weekend
nhc.noaa.gov
It's the middle of November. We should have been focusing on the LSU versus Alabama football game this weekend but no, because this is 2020, we're going to be once again keeping an eye on the tropics. Especially since forecasters with the National Hurricane Center are giving a system in the Caribbean a 90% probability of becoming a tropical cyclone by next Monday.
What's also particularly disturbing about this tropical wave, besides the fact that it's November and we really should be done with all of these tropical entities, is the eerie similarity between it and the recently departed Hurricane Eta.
Tropical forecast models do suggest this tropical wave will move south of Jamaica over the weekend toward the coast of Nicaragua. That's exactly what Eta did, except Eta exploded into a category 4 hurricane before landfall. Hopefully, that doesn't happen but the tropical wave will be passing through an environment that is ripe for tropical intensification.
Another similarity between this tropical wave and Eta is the model guidance itself. A majority of the models pull the wave to the west and into Central America. However, a few of the models are starting to show a northerly bend to the path. Should the system move in that direction that could mean yet another tropical system threatening the Gulf of Mexico by next week.
Again, those are forecast models and not official forecasts but the trends are what the trends are. I wouldn't be surprised if we don't see this system take a similar path as Eta. Regardless, let's hope the cold fronts keep pushing through to push these systems off to the east. While we don't wish bad weather on anyone, we certainly aren't equipped to handle another storm here in South Louisiana.
Goosebumps and other bodily reactions, explained
More From News Talk 96.5 KPEL