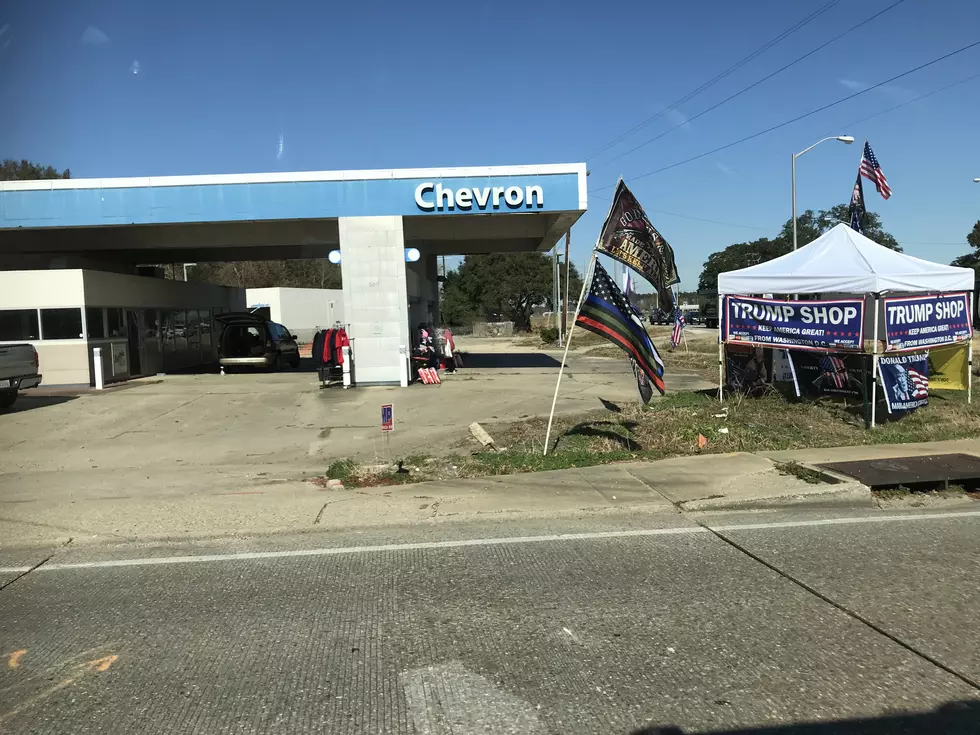 Trump Shop Set Up On Ambassador At Verot School Road
Townsquare Photo by John Falcon
On my way into work yesterday, I noticed this Trump shop set up on the corner of Ambassador Caffery and Verot School Road.
Earlier in the week, a similar shop was set up on Kaliste Saloom at Martial next door to a convenience store. We called the store to ask about the shop today, and were told that the Trump Shop had "relocated". The person on the phone did not give any information as to where.
I didn't have time to stop at this shop on Ambassador Caffery to see all of the merchandise that (I assume) was being sold.
Are my assumptions way off base? It clearly says "Trump Shop", so I am assuming that there is merchandise there for sale. Have you stopped in to see the items available?
More From News Talk 96.5 KPEL