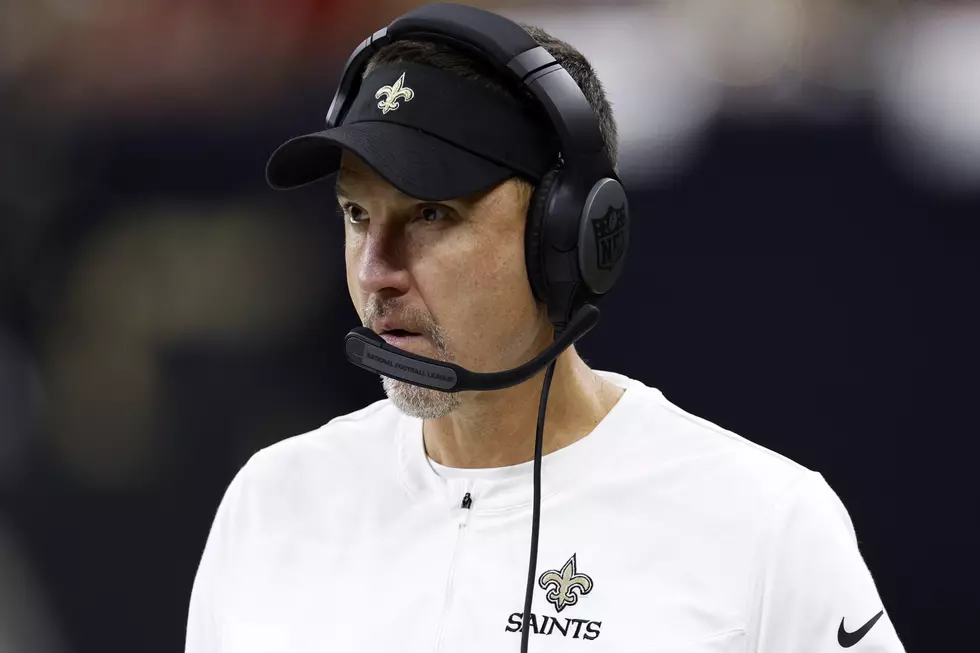 Does This Unexpected Stat Show New Orleans Saints Made Wrong Choice in Hiring Dennis Allen as Head Coach?
Photo by Chris Graythen/Getty Images
(KPEL News) - As the New Orleans Saints roller coaster season continued with a disappointing 27-19 loss to the Minnesota Vikings on Sunday, the call by many fans to get rid of Dennis Allen as head coach only continued to get louder.
Nearly two years ago, when the Saints hired Allen to take over for Sean Payton, there were many fans who questioned whether he was the right man to take the helm. What made the choice even more controversial was that highly successful Offensive Coordinator Eric Bieniemy (at the time with the Kansas City Chiefs) was also interviewing for the job but was passed over in favor of Allen, the Defensive Coordinator for the Black & Gold at the time and someone who had previously served as interim head coach for the Saints.
Now, it's worth mentioning that there is much speculation as to why Bieniemy is still not a head coach despite being considered the best OC in the NFL. A simple Google search will tell you that. Currently, Bieniemy is the Assistant Head Coach/Offensive Coordinator for the Washington Commanders. A coach and friend of mine pointed out a very interesting stat on his Facebook page today: Bieniemy's QB Sam Howell is the current passing leader in the NFL.
Not Patrick Mahomes, Not Joe Burrow. Not any other big name QB you can think of.
Sam Howell!
Who is Sam Howell? A second-year quarterback from the University of North Carolina who was drafted in the 5th Round of the 2022 NFL Draft. A relatively unknown player compared to other QBs with more star power.
While the Commanders themselves are struggling on the season as well, one has to wonder with the Saints quarterback inconsistencies, could Bieniemy be the missing link to a great Saints season many fans thought this would be?
2023 New Orleans Saints Season in Review
Gallery Credit: David Schultz
More From News Talk 96.5 KPEL