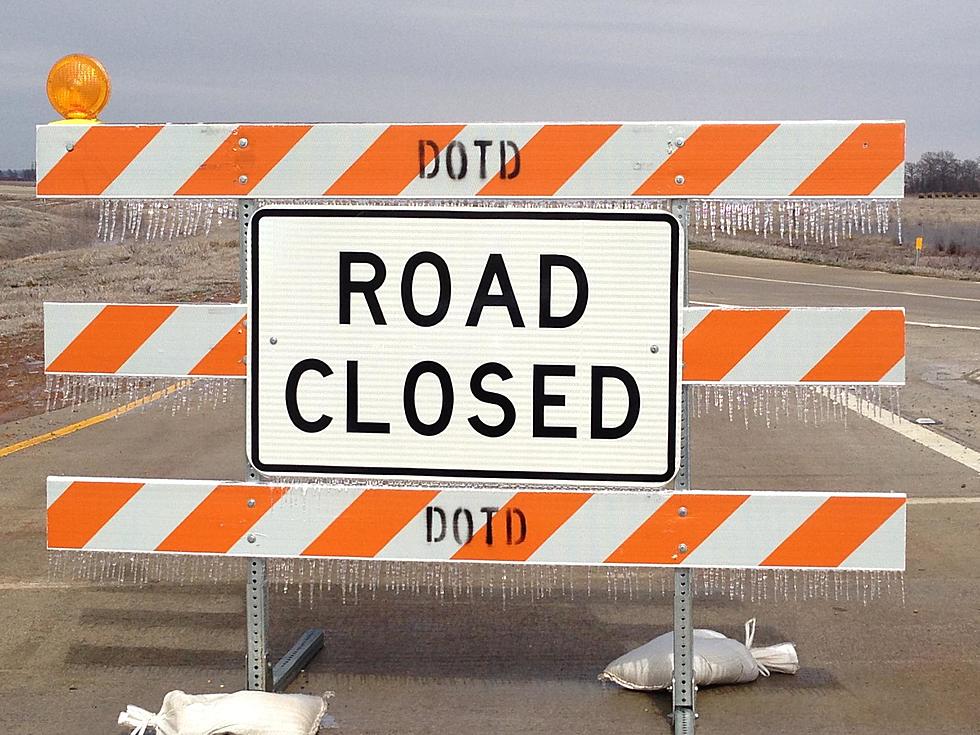 Winter Storm Closes Roads in Shreveport-Bossier
photo by TSM-Shreveport
The threat of heavy snow, ice and below freezing temps over the next week, local officials have begun shutting down roads in preparation for the storm. We've been getting updates from the Louisiana Department of Transportation, Bossier Parish Sheriff's Office, Caddo Parish Sheriff's Office and Louisiana State Police. So far, several major roadways have already been closed and more expected to be shut down due to safety concerns over the next day or two.
As we get details, we will update this page and keep you informed about what's open and what is not. On top of the road closures, several businesses have decided to close for the next few days and the City of Shreveport has announced that SportTran bus service will be closed starting today (February 14th) until further notice.
I-49 North and I-49 Urban
I-220
LA 3 Overpasses in Bossier
LA 154 Bridge over Lake Bistineau
Linwood viaduct is closed
Southern Avenue Bridge near Kings Highway is closed
Jewella overpass at Hollywood is closed
Kingston Road bridge near the Innerloop is closed
Portland street bridge closed
West 84th Street Bridge at Wyngate is closed
St. Vincent at 3132 is closed
LA 3 bridge in Benton (1 mile north of Hwy 162)
U.S. Highway 80 bridge over the KCS railroad tracks at Ada in Bienville Parish
As more announcements come in, we'll update this page. Please be safe, stay warm and take care of yourself. Below are some winter safety tips to help navigate the potentially dangerous conditions.
Read More: Winter Safety Tips
More From News Talk 96.5 KPEL