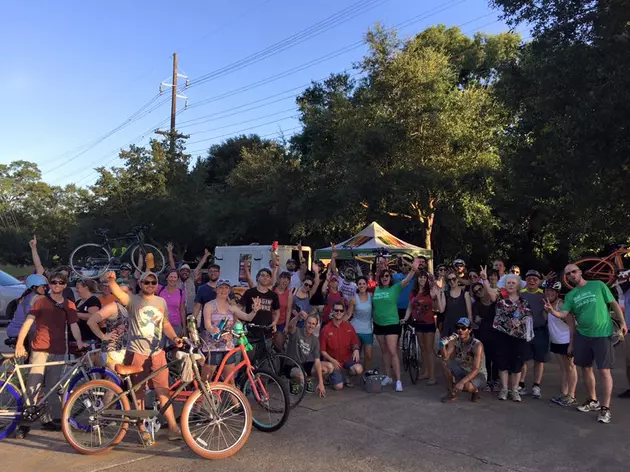 2nd Annual Mickey Shunick Memorial Bike Ride Held Today
Forward Lafayette, Facebook
The ride celebrates the life of Shunick on the second anniversary of the resolution which established the Mickey Shunick Memorial Bike Loop in her honor.
The ride was organized by Forward Lafayette, an organization that came together a year ago to conserve bike paths in Lafayette.
Mark DeClouet, organizer and co-founder of Forward Lafayette, said, "Last year we did a bike ride on July 7 in honor of a couple of things. One is the creation of the loop, two being the end of our drive to gain petition to keep the bike lanes on West Bayou, and three was to honor Mickey Shunick."
As you may recall, Shunick was an avid bike rider and her memorial on St Landry Street reflects that aspect of her life.
TRAIL will be on hand to provide free bike rentals with ID should you need a bike to participate in the ride. There will also be a shorter, kid-friendly route for families interested in participating.
More From News Talk 96.5 KPEL