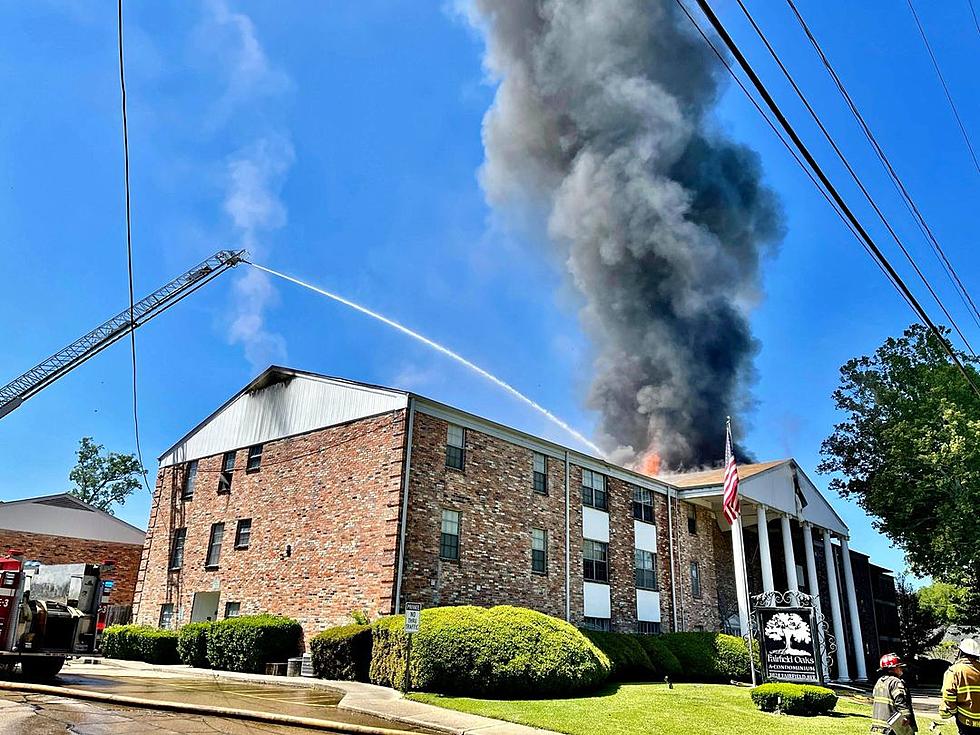 30 Units of Shreveport Condo Complex Destroyed in Fire
Signal 51 Group
30 families are lucky to be ok today. Fire started just before 2pm Wednesday at the Fairfield Oaks Condos on Fairfield near Dudley in Shreveport.
It was a 2 alarm blaze that destroyed 30 condo units. Firefighters arriving on the scene could see smoke coming from the gables of the three-story brick building. The first job to take care of was to get all occupants out safely. One person was rescued from a 2nd floor balcony. Several stranded pets were also rescued.
Crews were inside the building trying to put out the blaze when the Battalion Chief became concerned about the roof collapsing. Firefighters were pulled back and other equipment was used to dose the blaze. It about 3 and a half hours to get the fire completely out.
The building was totally destroyed. No word yet on what started the roaring fire, but it's believed to have started near the attic in one unit.
The American Red Cross disaster team is working with the displaced residents to make sure they have a place to stay and have emergency needs met.
LOOK: The least obedient dog breeds
More From News Talk 96.5 KPEL