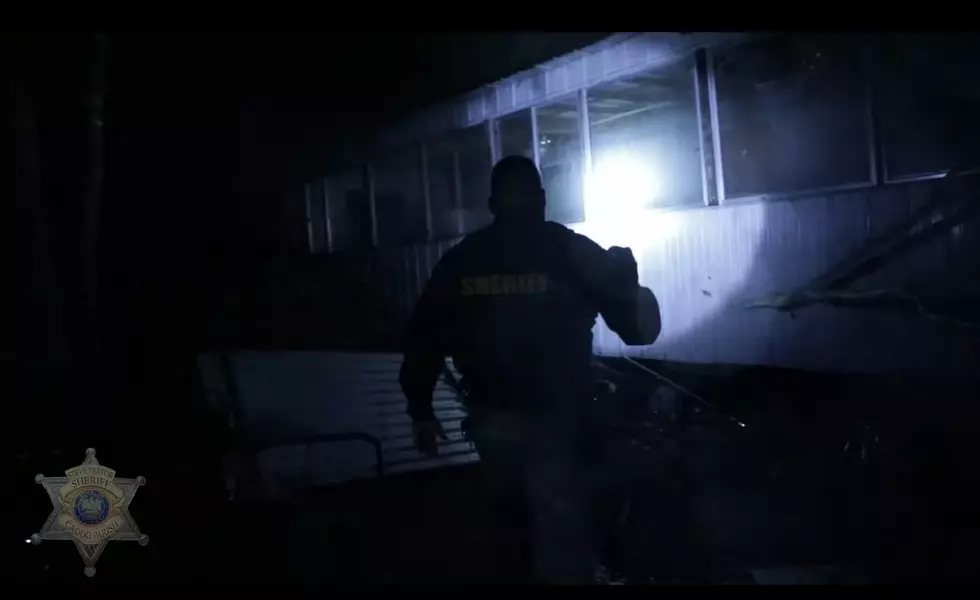 Amazing Raw Footage of Keithville Storm Search & Rescue
CPSO
The Caddo Parish Sheriff's Department responded immediately after a storm tore through the Keithville/Keatchie area last Tuesday night.  The storm, which included a tornado that touched down in the 4 Forks area of Keatchie, Louisiana, caused major damage, killing two people, and tearing homes from their foundations.
A young mother, 30 year old Yoshiko Smith, along with her 8 year old son Nikolus Little were killed when their home was destroyed by the tornado.  A GoFundMe account has been setup to help the family.
Caddo Parish Sheriff's Department deputies, along with State Police, Fire District 4 personnel, Desoto Parish Sheriff's Deputies, Caddo Public Works officials, and many volunteers immediately began search and recovery efforts, even as rain was still falling in the area.
Caddo Parish Sheriff Steve Prator released the following statement:
Our prayers and thoughts go out to the folks in southwest Caddo that were impacted by the tornado.

I want to thank the Caddo Parish Sheriff's deputies, Fire District 4 firefighters, Louisiana State Police, Desoto Parish Sheriff's Office, Caddo Parish Public Works, the Panola-Harrison Cooperative, the Shreveport Police Department, and the many volunteers that offered their help. What a great group.

As we pray for comfort and healing for the families let's also give thanks for the unselfish and giving spirit of so many in our community.
Caddo Parish Sheriff's Department released raw footage of their search and recovery efforts immediately following the tornado.
12 Kids Have Disappeared In Louisiana Since August 1st, 2022
Louisiana Parishes Ranked By Salaries
Starting from the lowest, here's how Louisiana Parishes stack up when you check the data for average salaries.
More From News Talk 96.5 KPEL