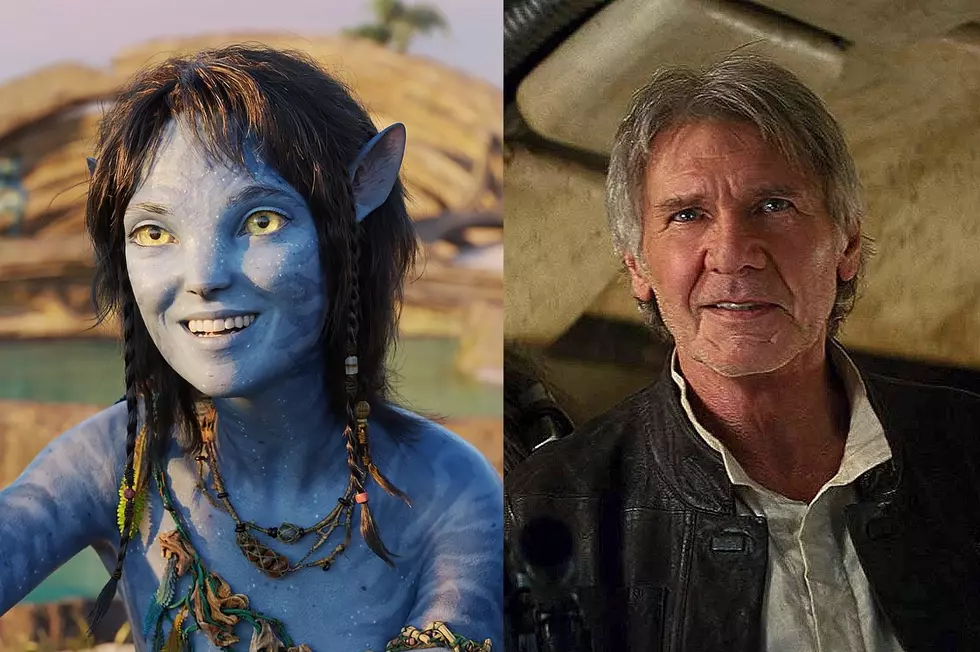 'Avatar 2' Passes 'The Force Awakens,' Now the Fourth-Biggest Movie Ever
20th Century Studios/Lucasfilm
The Force might have awakened, but it was no match for The Way of Water.
Avatar: The Way of Water had yet another dominant weekend at the box office, its seventh in a row. The movie grossed another $15.7 million in the U.S. alone. More importantly, over the weekend it passed Star Wars: The Force Awakens and its $2.071 billion worldwide gross. With $2.116 billion worldwide (and counting!), Avatar: The Way of Water is now the fourth biggest movie in history, behind only the original Avatar ($2.923 billion), Avengers: Endgame ($2.799 billion), and Titanic ($2.194 billion).
Yes, as of this moment, James Cameron has directed three of the four biggest movies in the totality of motion pictures.
It was just a few days ago that The Way of Water passed Avengers: Infinity War to become the fifth-biggest movie in history. And at the rate things are still moving for Avatar, it now looks possible that Cameron will actually beat himself, and pass Titanic's all-time box office gross in the days ahead. That possibility would have seemed implausible, even for a director with his track record just a few months ago. But he has yet again proven the naysayers wrong and made one of the biggest movies in the history of the medium.
The full list of the 25 top-grossing in movies in history is below. And you can definitely expect to see Avatar 3 on December 20, 2024 — and almost certainly the two more Avatar sequels Cameron has planned after that in 2026 and 2028. And then, if Cameron really wants to make more Avatars after that, as he has teased recently, it seems quite possible 20th Century Studios will pay him to make them.
The Biggest Box-Office Hits in History (Worldwide)
These are the highest grossing films in the history of cinema.
More From News Talk 96.5 KPEL