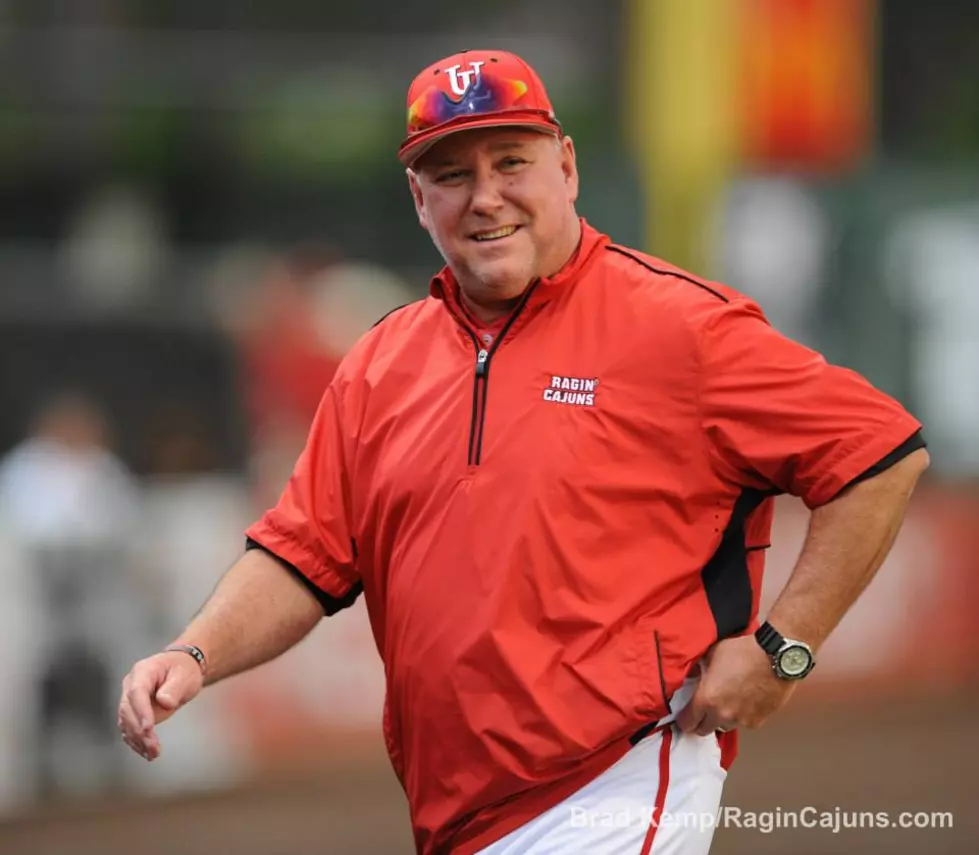 Best Players in the Robe Era – Round Three
Brad Kemp/ragincajuns.com
It's time for round three in the voting to find the best hitter and pitcher in the Tony Robichaux Era of Ragin' Cajuns Baseball.
But first, let's look at the results from round two, which featured two major upsets.
Evidently, it's not only chicks that dig the long ball.
Top seed Nathan Nelson, whose .373 career batting average is best in Cajuns' history, was the victim of one of the upsets.  #9 seed Scott Hawkins, the Cajuns' all time home runs leader with 42, pulled the upset yesterday, garnering nearly 58 percent of the vote.
The other hitting results:  #4 Dex Kjerstad got 61% of the vote against #5 Caleb Adams, #3 Jace Conrad garnered 71% in defeating #6 Blake Trahan, and #2 Jonathan Lucroy got 87% of the vote in eliminating Steven Feehan.
There was a big upset on the pitching side as well.
#7 Justin Gabriel, who narrowly got into the second round, pulled the big upset over the Cajuns' all-time strikeout leader Phil Devey.  Gabriel, who pitched in the College World Series in 2000 and won a game in the 2002 NCAA Regional, wound up with 51.8% of the vote.
In the other pitching contests, #1 Scott Dohmann received 54% against #9 Danny Farquhar, #4 Hunter Moody outdistanced #5 Zach Osborne with 83%,  and #3 Gunner Leger got nearly 90% of the vote in ousting all time saves leader, #6 Dylan Moore.
So today, it's Hawkins vs. Kjerstad and Lucroy vs. Conrad...and on the pitching side, it's Dohmann vs. Moody and Leger vs. Gabriel.
Remember, you can vote all the way until 9:00 Thursday morning.
More From News Talk 96.5 KPEL