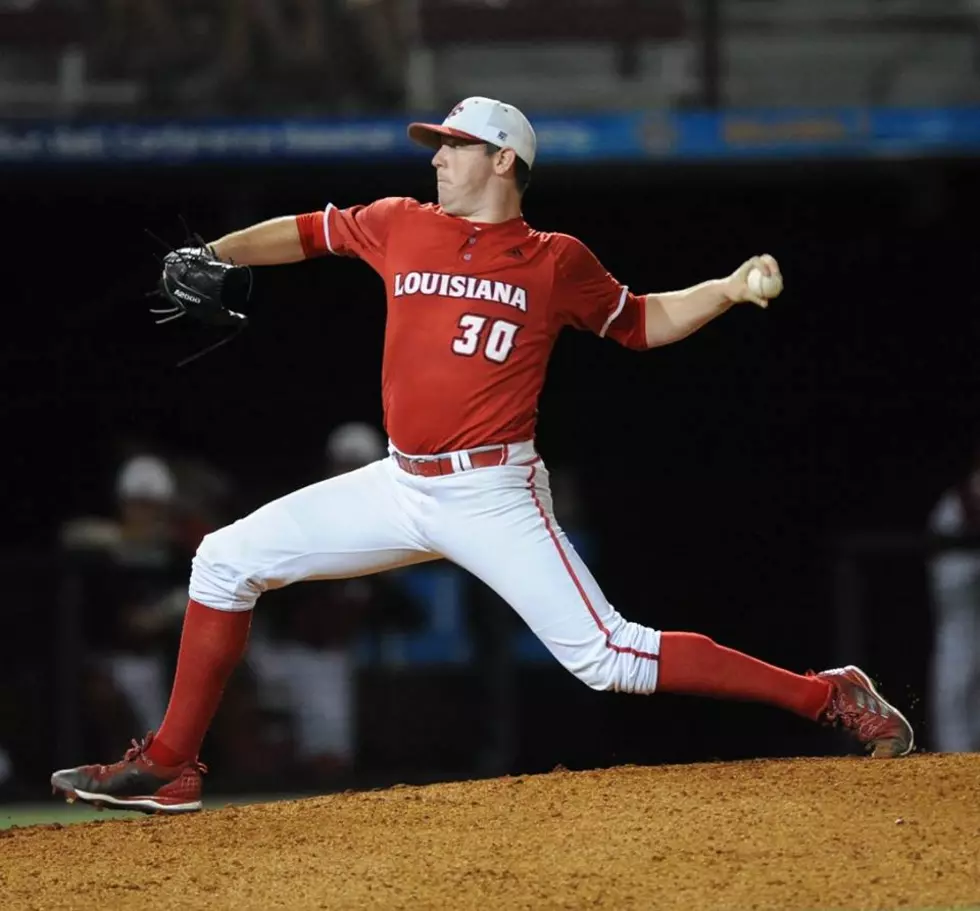 Cajuns' Harris Selected in Third Round by Oakland
JBRADKEMPIII
It was believed Louisiana Ragin' Cajuns lefty Hogan Harris would be selected on Day 2 of the Major League Draft.
He didn't have to wait long.
Harris was selected with the seventh pick of the third round by the Oakland A's.  The pick, #85 overall, has a slot value of $683,800.
Harris, who missed a month of the season after straining an oblique muscle in his first start of the year against Texas, finished with a 5-2 record and a 2.62 ERA.  Harris made 12 appearances with eleven starts.  He gave up 52 hits in 58.1 innings.  He walked 30 and struck out 54.
He is one of four Cajun pitchers who are expected to be drafted, along with junior Nick Lee and seniors Logan Stoelke and Colten Schmidt.
More From News Talk 96.5 KPEL