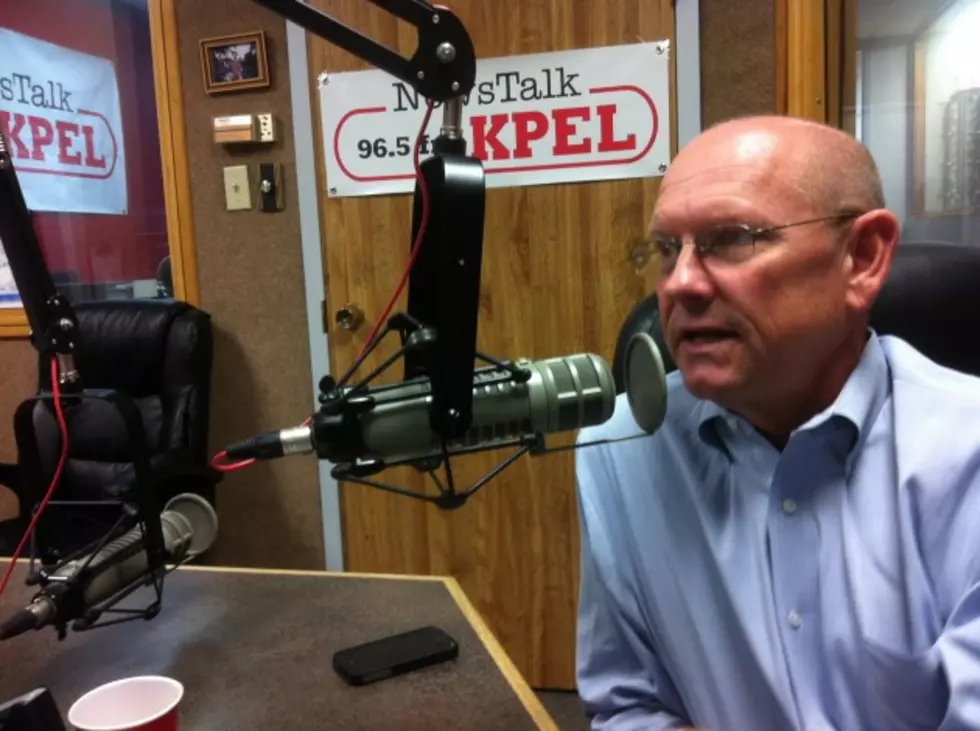 City-Parish President Joey Durel Declares State Of Emergency
Joey Durel 082312 photo by KPEL
Lafayette City-Parish President Joey Durel declared a state of emergency Monday afternoon in preparation for Winter Storm Leon.
The National Weather Service issued a Winter Storm Warning Monday for much of south Louisiana from 6 a.m. Tuesday to 6 a.m. Wednesday. Snow, sleet, and freezing rain is expected, and forecasters were expecting two to three inches of snow north of I-10 and one to two inches south of the interstate.
"We are encouraging people to stay home, especially on Tuesday, and pay attention to media outlets. We don't want you to put yourselves or your family at risk. In addition, we don't want to put our emergency personnel in harm's way," Durel said.
The frozen precipitation could cause problems such as power outages and downed tree limbs in roadways, Durel said.
To listen to an interview with Durel and Nathan Pike of KPEL's "Your Afternoon Drive Home," click the 'Play' button below.
More From News Talk 96.5 KPEL