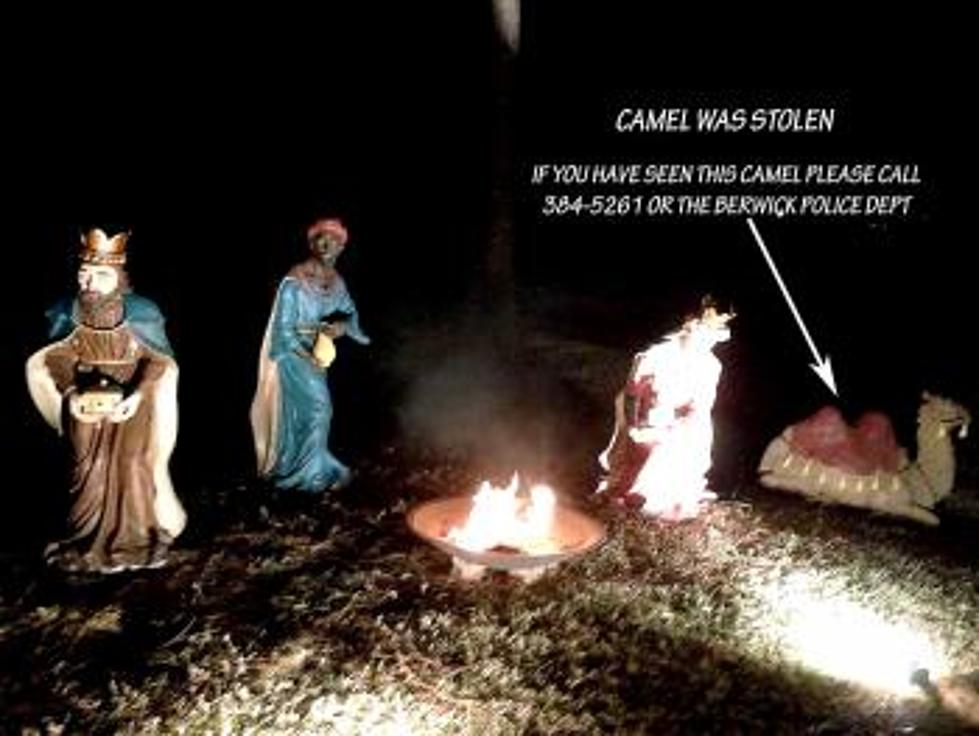 Councilman's Camel Missing After Christmas
Missing Camel, Morgan City Daily Review
BERWICK, La. (AP) — Police say Berwick Town Councilman Greg Roussel's nativity scene camel was stolen from his yard the night after Christmas.
Assistant Chief David Leonard tells The Daily Review (bit.ly/1aliUnv) it is worth about $300. The thief or thieves face charges of criminal trespassing and theft or possession of stolen property.
However, if the camel is returned in good condition, Leonard said charges will not be filed. It can be dropped off anonymously at the police or fire departments.
___
Information from: The Daily Review , http://www.daily-review.com/
Copyright 2013 The Associated Press. All rights reserved. This material may not be published, broadcast, rewritten or redistributed.
More From News Talk 96.5 KPEL