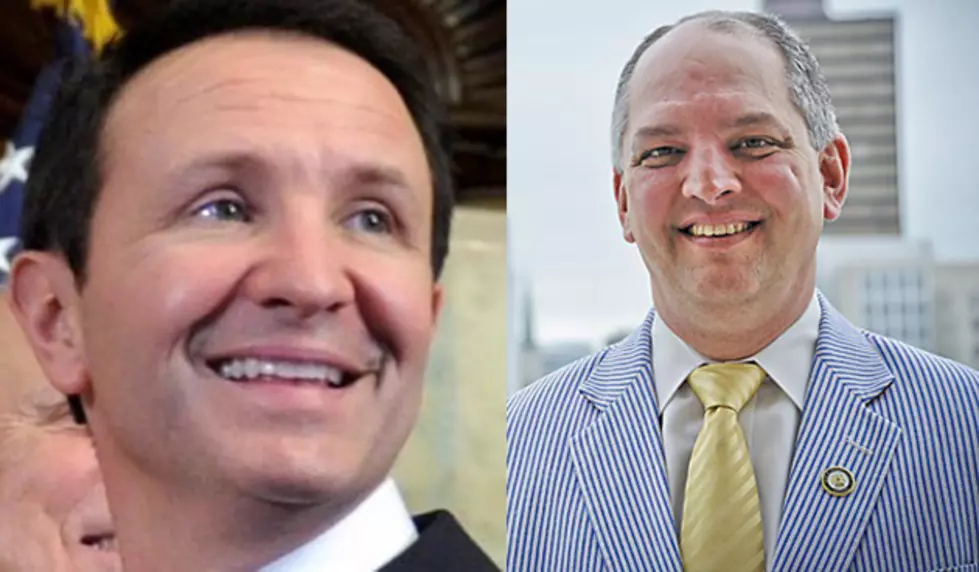 Dispute Over Lethal Injections Continues Between Gov. Edwards & AG Landry
AG Jeff Landry--Gov John Bel Edwards (File Photos)
Governor John Bel Edwards has responded with a letter of his own after Attorney General Jeff Landry criticized him for halting executions in the state. Edwards responded by saying executions are not being carried out, because the only drugs that the legislature has authorized for lethal injection haven't been accessible since 2010.
"It's a statutory prescribed manner of death and we have certain drugs we have to use and they are absolutely not available," Edwards said.
In a tweet, Landry says he supports the death penalty, whether it's by lethal injection, gas, hanging or firing squad.
In a letter on Wednesday to the governor, Landry suggested Edwards could do more, so executions can take place in Louisiana and provide justice to victims' families.
Edwards says the A-G is deliberately misrepresenting the facts and the last communication from Landry on this issue was in October.
"None of this makes sense and I think the Attorney General ought to take a deep breath and calm down a little bit," Edwards said.
More From News Talk 96.5 KPEL