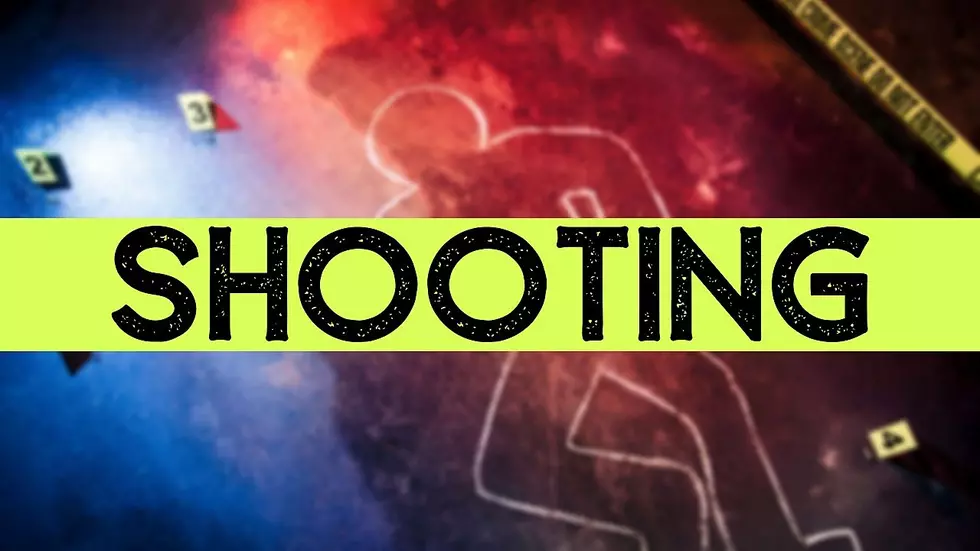 Eunice, Louisiana Man Found Dead After Late Night Shooting
KPEL Graphic
EUNICE, La. (KPEL News) - The victim in a fatal shooting in the Eunice area Monday night has been identified as deputies with the St. Landry Parish Sheriff's Office look for his killer.
Spokesman Deputy Chief Eddie Thibodeaux says 27-year-old Jamacan Malveaux of Eunice was found shot to death inside a vehicle after deputies responded to the intersection of Louisiana Highway 29 and North St. Mary Street around 9:30 p.m. Officers say they found numerous shell casings on the road as well.
No other information is available at this time.
Anyone with information on this or any other crime is urged to call (337) 948-TIPS or tip online at stlandrycrimestoppers.com. All calls are anonymous and you could earn up to a $2,500 cash reward. Download the free P3 app and "Say it Here" or dial **TIPS (**8477) on your mobile phone to submit your anonymous tip.
Suspect and Victim Identified in Fatal Shooting at Anytime Fitness in Opelousas
OPELOUSAS, La. - Two 34-year-old men from Opelousas have been identified from Tuesday morning's shooting at Anytime Fitness - Harrison Bordenaye as the victim and Jason Laday as the suspect.
KPEL News reports investigators say the two men have been in multiple disagreements over the past several weeks, leading to the shooting. Opelousas Police say at least one of the incidents happened at Anytime Fitness, which is where OPD confirmed the fatal shooting happened. Detectives say they will continue to "review the circumstances surrounding the previous incidents involving the two parties."
Laday will be booked into the St. Landry Parish Jail on charges of Second Degree Murder and Possession of a Firearm by a Convicted Felon.
Famous declassified government secrets
Stacker
looks at the top 30 declassified government secrets, from Operation Paperclip to previously unknown Cold War facts. There's no conspiracy in these slides—these government secrets are all true to history.
List of Homicides and Deaths in Acadiana for 2023
Whether you pay attention to the news each day or just sporadically check in every once in a while, I think you will agree that we are often reading about homicides and deaths around Acadiana. 2023 seems to be showing that Acadiana will have a busy year when it comes to homicides, fatal crashes, and pedestrian deaths.
List of Homicides and Deaths in Acadiana for 2022
There have been multiple homicides in Acadiana for 2022. The following is a list, by parish, of each of the homicides and deaths that have happened so far this year. It is astounding the number of deaths in our area this year. Multiple deaths due to shootings have happened this year along with several hit-and-run deaths.
More From News Talk 96.5 KPEL