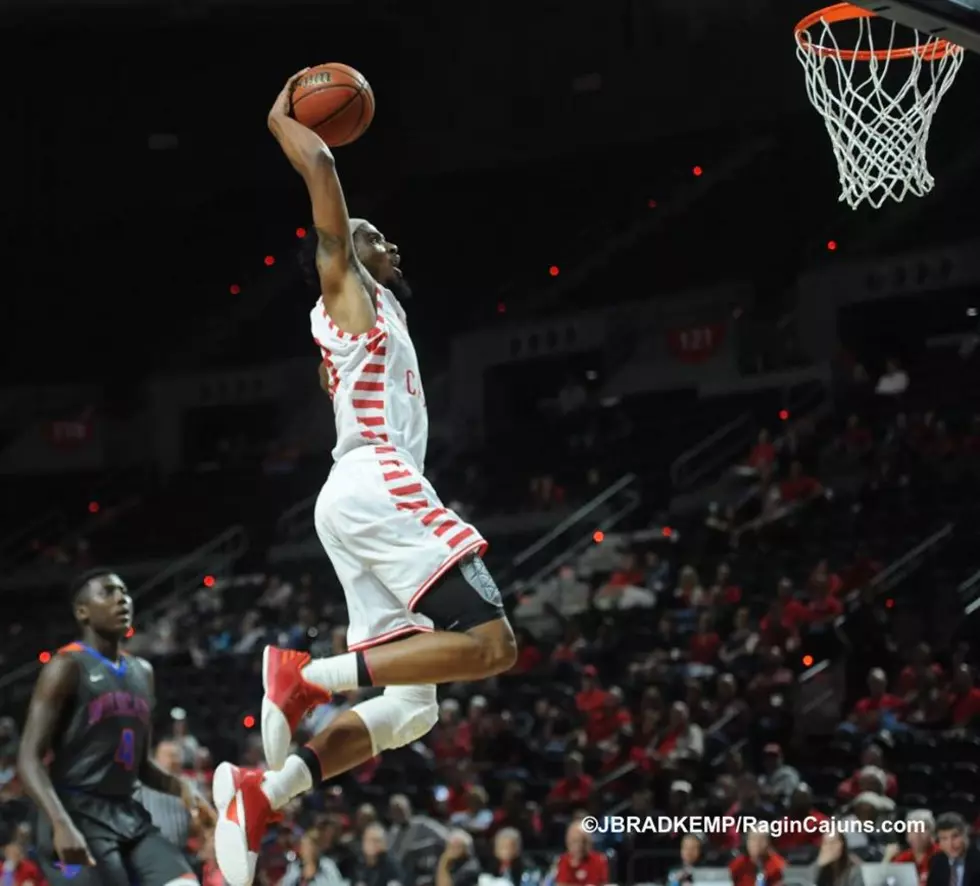 Gant Becomes Beast in Conference Play for Cajuns
Brad Kemp/RaginCajuns.com
Anyone who follows the Sun Belt Conference knows JaKeenan Gant is a very good player.  The league voted him Newcomer of the Year and Defensive Player of the Year after the Cajuns won the regular season title last year.
Yet he was voted only a second team pre-season selection this year.
Following the season-ending injury to Malik Marquetti, Gant has been asked to do even more for the Cajuns.  And, the senior from Springfield, GA has responded in a big way.
Check out Gant's numbers in conference play vs. overall.
OVERALL STATS--4th in scoring (20.5), 5th in rebounds (8.3), 2nd in FG Pct (.544), third in FT Pct (.831), First in blocked shots (3.1), 2nd in offensive rebounds/game (2.9), 5th in defensive rebounds/game (5.4).
SUN BELT ONLY STATS--1st in scoring (30.6), 1st in rebounds (10.0), 2nd in FG Pct (.611), 4th in FT Pct (.886), 1st in blocks (2.2), 1st in offensive rebounds (4.2), 1st in defensive rebounds (6.0), 9th in 3-point FG per game (2.4).
That prediction of 2nd team all conference is probably being re-thought by those who will be voting at the end of the season.
Because these are Player of the Year numbers.
More From News Talk 96.5 KPEL