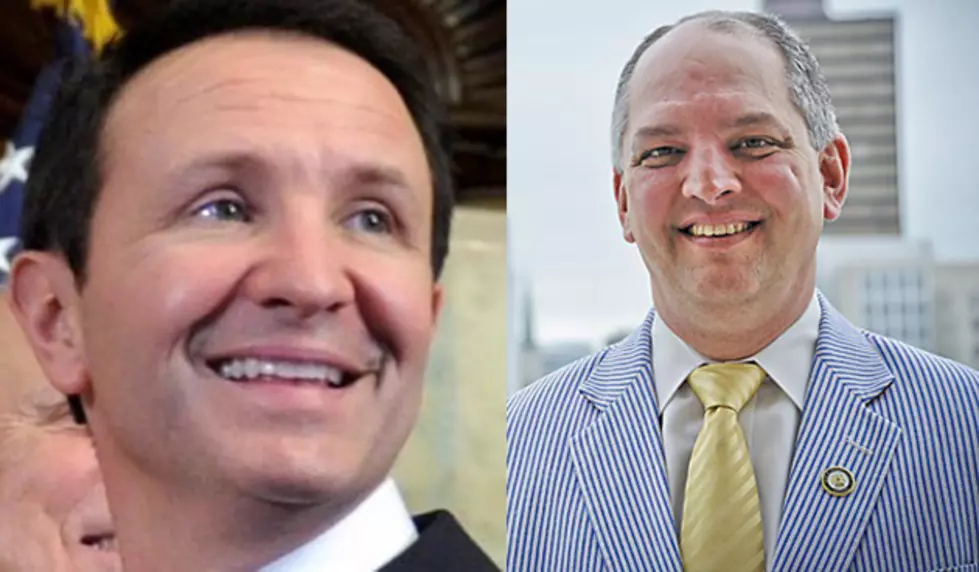 Gov. Edwards: It's "Well Past Time" to Accept Election Results
AG Jeff Landry--Gov John Bel Edwards (File Photos)
On his monthly talk show, Governor Edwards said it's past time everyone accepts President-elect Joe Biden won the November election and went after AG Jeff Landry for supporting a legal attempt to overturn the election results.
Edwards said it's hard to justify holding out considering just earlier this week the Electoral College gave Biden 306 votes.
"It just seems to me that it is well past time that individuals accept the outcome of the election, that is what democracy is about," said Edwards. "You always have to have a winner and a loser."
Senator Bill Cassidy is the only member of the Louisiana Republican Congressional Delegation to publicly acknowledge Biden's win.
Edwards bemoaned what he called a "fruitless" effort by some Republican Attorneys General, including Jeff Landry, to challenge the legitimacy of votes in key battleground states.
"I am a lawyer and I know our courts exist to resolve disputes but the dispute needs to be real and if there were real evidence you would think that in all of the weeks since November 3rd that they would have been able to produce some evidence," said Edwards.
Over the weekend the US Supreme Court rejected a lawsuit filed by the Texas AG challenging those votes. The AGs claimed hundreds of thousands of mail-in ballots cast should potentially be rejected due to concerns over irregularities and legal deadlines set in those states for counting votes.
Edwards said it is vital for our democracy that these results be accepted.
"At this point with the Electoral College voting this week I hope that we can move forward and start to unify," said Edwards.
36 percent of all voters and 77 percent of Trump voters in a recent Fox News poll believe the election was stolen from the President.
(Story written by Matt Doyle/Louisiana Radio Network)
More From News Talk 96.5 KPEL