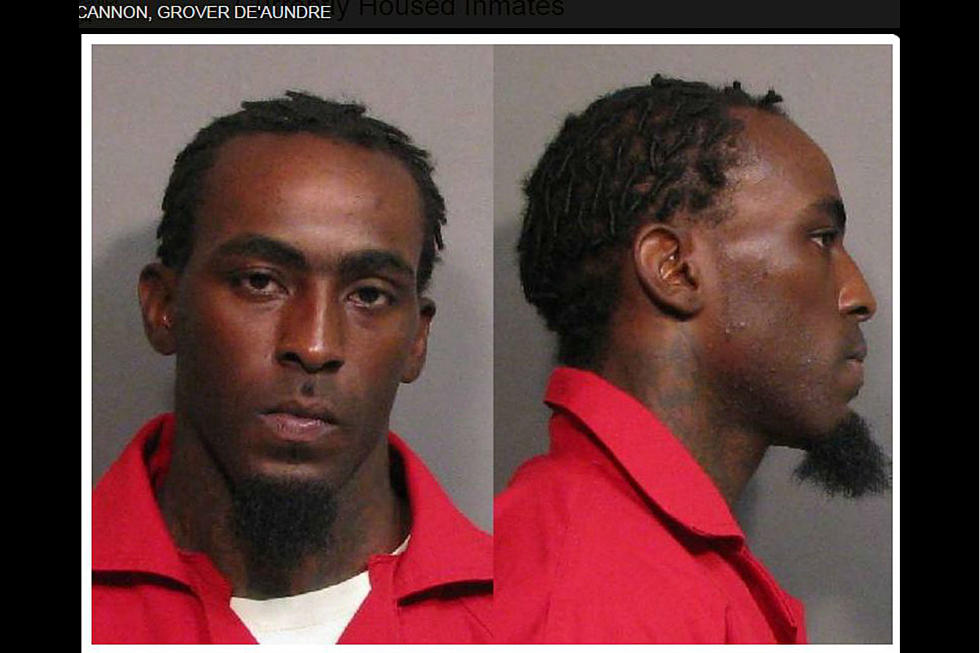 Grover Cannon Takes The Stand In Own Defense, Claims To Be "Framed"
Caddo Sheriff's Office
The trail of Grover Cannon, the man accused of killing Shreveport Police Officer Thomas LaValley in 2015, took an interesting turn this morning. Cannon faces First Degree Murder charges, and with that, the possibility of the death penalty.
This morning, Cannon took the witness stand in his own defense.
Reports from inside the courtroom say that Cannon testified that he was "blamed and framed" for the crime.
The line of questioning that Cannon answered had apparently been prepared by Cannon himself, according to Cannon's lead attorney.
Those in the courtroom said that Cannon's statements were incoherent at points. It's also said that his testimony was confusing, and came off as rambling.
The prosecution rested their case late yesterday. They presented their case over 6 days, using 28 witnesses.
Cannon has been in the legal system since he was arrested back in August of 2015. There have been numerous delays during that time: tests to see if Cannon was mentally competent to stand trial, a change of venue for jury selection, and a computer error that caused the entire jury pool to be tossed out.
Once the jury of East Baton Rouge Parish residents was set, they were moved to Caddo Parish for the trail, which started last week.
More From News Talk 96.5 KPEL