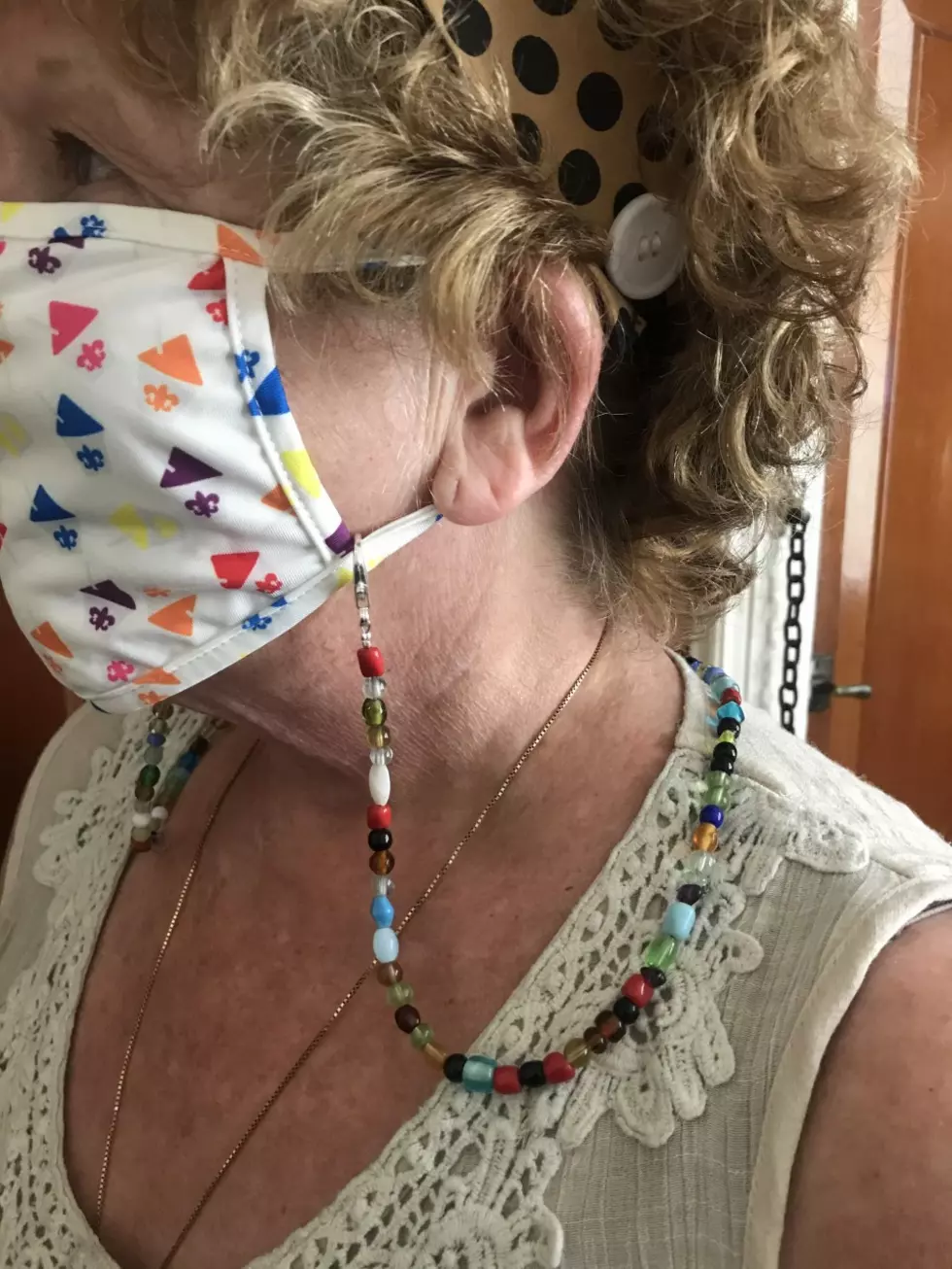 "Hold Dat Mask" Louisiana Handmade Mask Holders
Hold Dat Bead
"Hold Dat Mask" is the efforts of an Acadiana mother and daughter duo now living in New Orleans. Marilyn and Courtney Guidry are creating the most unique mask holders found in the world today.
The mask holders are made from repurposed, collectible, authentic glass Mardi Gra beads caught during parades over the past 3 decades. The beads are restrung on durable jewelry wire with lobster claw clasps to attach to your mask. Never lose your mask again!
This mother and daughter duo are using the most beautiful, hand-selected Mardi Gras beads rich with Louisiana history. A portion of each "Hold Dat Mask" mask holder sold will be donated to Feed the Second Line NOLA, providing food, love and employment to the culture bearers of New Orleans.
While other beads could be an option, the novelty and story of these beads is part of what makes them a wearable piece of art!
Just $15 each + shipping (free delivery in NOLA) - Venmo, CashApp or PayPal accepted. To order, for additional information or pics, simply email hold.dat.mask@gmail.com.
More From News Talk 96.5 KPEL