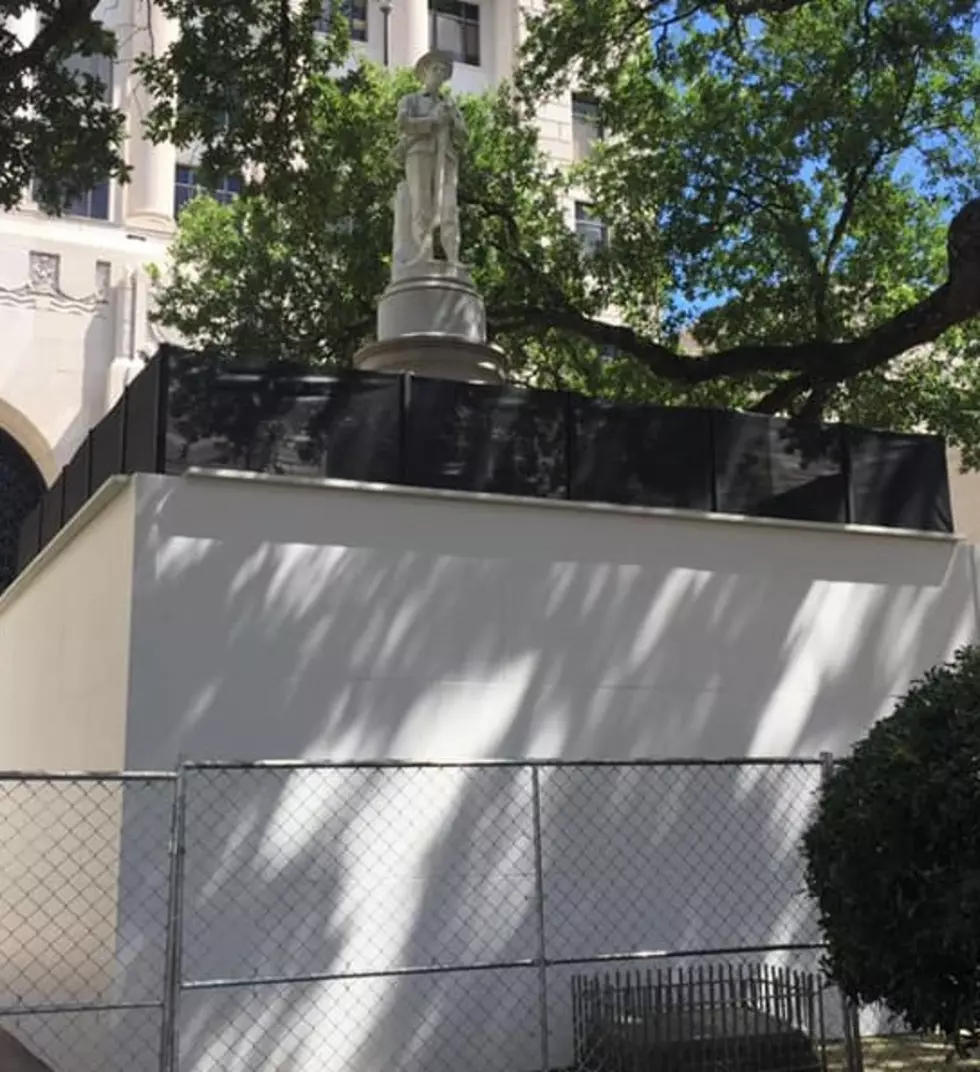 How Much Did the Box Around the Monument Cost?
Caddo Parish
A box has been built around the Confederate Monument in front of the Caddo Parish Courthouse. This structure was estimated to cost as much as $20,000 dollars, but it didn't cost nearly that much.
We asked the Parish's Communications Manager Krystle Beauchamp these questions about the box:
Who got the contract on building the box?
Were there bids?
What is the price tag?
Beauchamp quickly responded to our questions:
There was no contract awarded on building the protective structure, as the construction was completed by Parish staff.
Because of the in house work and total cost of the project, no bids obtained.
Below is a breakdown of the cost to construct the protective structure:
Construction materials (wood, fasteners, paint and shade cloth) = $5,181.00
Rental of lift and fence panels = $1,440.00
Extended Labor = $2,340.00
Flags & Installation = $850.00
Engineering fees = $2,040.00
Total cost = $11,851.00
Now the Parish has reached an agreement with the Daughters of the Confederacy to move the monument to another location. It is expected to be moved to private land, possibly near a grave site in the region.
The Parish has allocated $500,000 to move the monument, but there has been some discussion about spending money only to move it to another location, but not spending money to reconstruct the monument at another location. They are calling on the Daughters of the Confederacy to step up and chip in some money to pay for the cost of setting it back up.
WHAT STATES DO TRUCKERS SAY HAVE THE WORST DRIVERS?
More From News Talk 96.5 KPEL