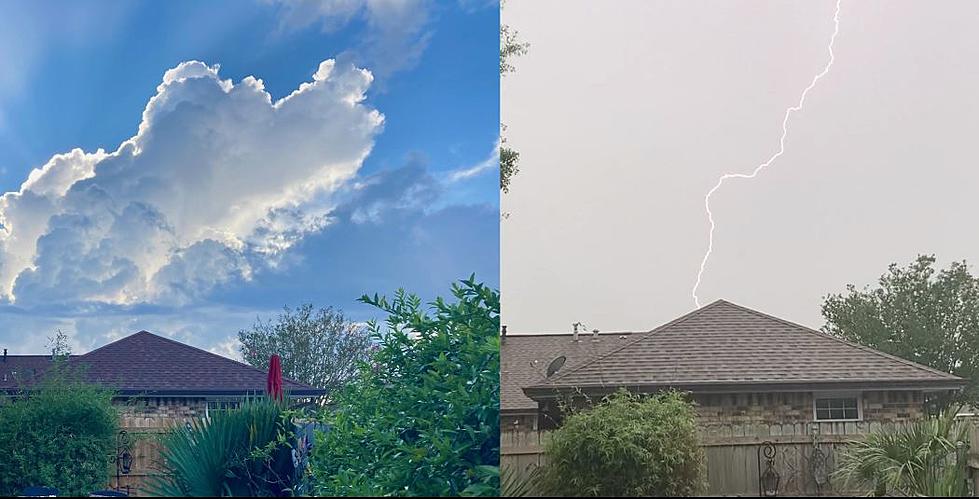 Severe Storms and Searing Heat Dominate Louisiana Weather Today
Staff Photo
Louisiana residents are used to it being hot during the summer months. We are also very familiar with strong storms and the threat of severe weather. This week, if you live in Louisiana, you'll likely experience both of those weather scenarios. First things first, the threat of severe storms.
The Storm Prediction Center has once again placed a large portion of the state at risk for severe weather today. The majority of the state will be under a slight risk of severe storms. That includes the I-20 corridor and much of the eastern portion of central Louisiana. Meanwhile, the I-10 corridor communities will be included in a marginal risk for severe storms, especially during the afternoon hours.
Now, just because there is a threat of strong and severe storms doesn't mean that rain chances will be abnormally high. In fact, forecasters with the National Weather Service Office in Lake Charles have only posted the rain chances for cities such as Lafayette and Lake Charles at only 30% for the afternoon.
Forecasters say the best chance for strong storms will come in the late afternoon hours, speculation is 4 pm or later but Mother Nature doesn't have a watch, so when she decides it's going to storm it will. The problem with a lot of the showers and storms over the next few days will be a lack of movement. In other words, once a storm forms, it could sit over a small area for quite a while and dump copious amounts of rain during the process.
If you do experience rain or storms where you are today then you might miss out on some of the oppressive heat which is also going to be a major player in Louisiana's weather this week.
As you can see by the graphic above provided by the National Weather Service Office in Lake Charles afternoon high temperatures in the mid-90s will be common across much of South Louisiana today. Add in the humidity and the "feels like" temperature or Heat Index could be as hot as 105 degrees.
As we move later in the week forecasters anticipate even hotter temperatures in the afternoon. In fact, by the weekend afternoon temperatures could be 98 degrees or hotter with only minimal chances of a cooling shower or thunderstorm.
While the heat is predictable, the "when and where" a thunderstorm might pop up is not. So do be weather aware during the afternoon hours especially and especially if you're going to be outside. Remember, the greatest threat from afternoon thunderstorms is lightning and that threat can creep up on you in a flash, no pun intended.
12 Ways to Help Your Air Conditioner Cool Your Home Better
More From News Talk 96.5 KPEL