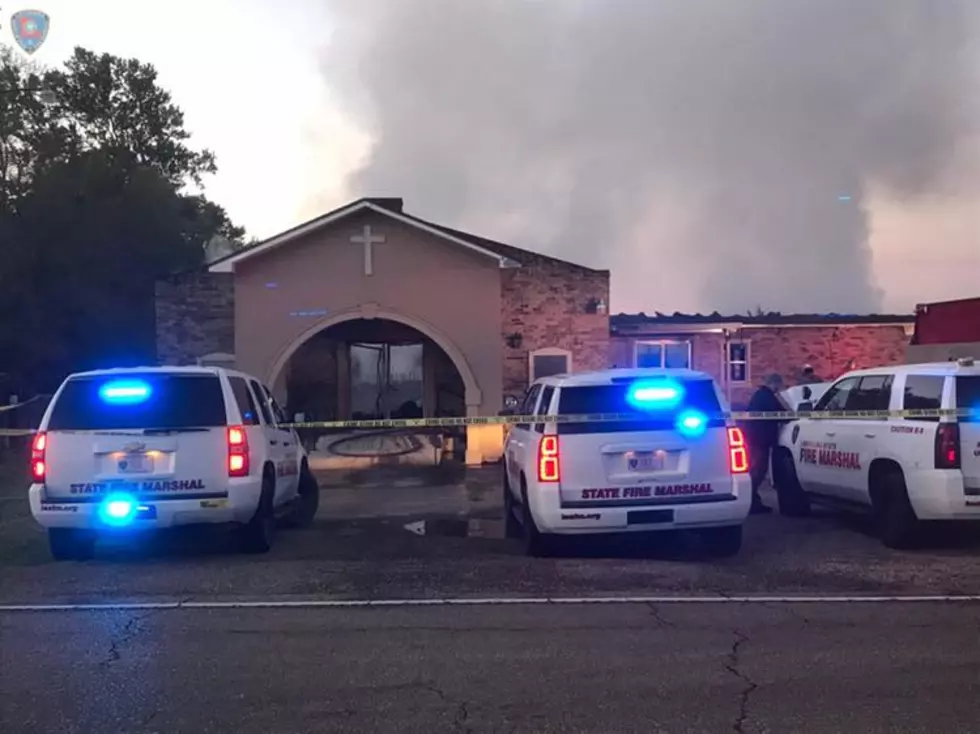 KATC: Son Of St. Landry Deputy Behind Church Fires
Church Fire, photo courtesy of the State Fire Marshall's Office
Multiple law enforcement sources confirm to KATC that one person is in custody for the recent string of fires at predominantly black churches. Sources say the suspect is 21-year-old Holden Matthews. He is also reportedly the son of a St. Landry Parish Sheriff's deputy.
KATC also reports, he was booked at around 5:30 this evening into the St. Landry Parish jail. The state fire marshal has announced a press conference to be held at the St. Landry Parish Sheriff's complex. Governor Edwards is due to attend the press conference.
We will have full coverage tomorrow on KPEL and KPEL965.com.
More From News Talk 96.5 KPEL