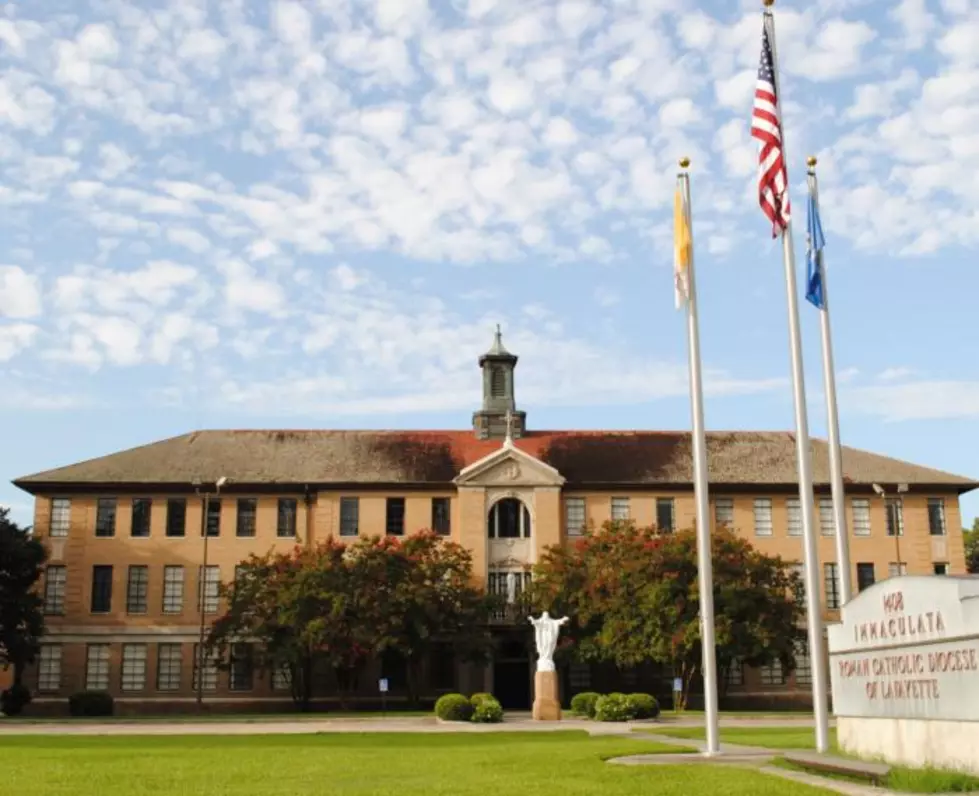 Lafayette Diocese to Open Churches at 25% Capacity
diolaf.com
Once again the faithful will be allowed to gather together and worship at church. The changes announced in Louisiana's Stay-at-Home order will now allow churches to reopen for services.
The caveat is that they too, just like businesses, must limit capacity to 25% of the Fire Marshal's maximum and they must also provide enough physical space for proper social distancing.
The Diocese of Lafayette issued this statement following Governor Edward's announcement yesterday concerning changes in the state's response to the COVID-19 pandemic.
It is my understanding that churches may also still set up outside seating, properly distanced, of course, to handle any overflow of worshipers who would surpass the Fire Marshal's limits.
If you have questions or concerns about where you attend services our suggestion would be to call your church. I promise you that they are eager to have you back in church and will do whatever it takes to ensure that you can express yourself through worship while keeping your physical self safe from harm.
.
READ MORE: Here are 10 ways to help others who are struggling right now
More From News Talk 96.5 KPEL