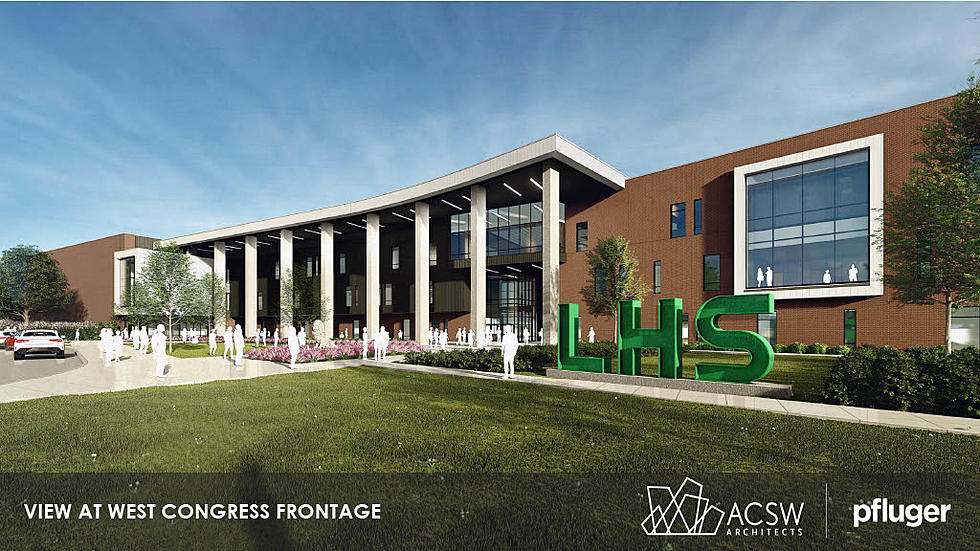 Lafayette High Construction Starts on Schedule
Lafayette, LA (KPEL News)-- The construction of the new Lafayette High School officially begins this week, right on schedule. Construction crews have been preparing the site, and officials announced today (9/25) that the groundbreaking ceremony will happen Friday at 9 am.
ACSW Architects, Pfluger, and Lemoine Company are leading the $100-million project to build the new facility to replace the aged school that currently exists. Renderings indicate it will be a three-story school building with an outdoor courtyard dining area, media center, and a new auditorium/concert hall.
My nieces and nephew all graduated from Lafayette High within the last 6 years, and all of them participated in performing arts. One of the girls who saw the rendering of the auditorium commented recently:
about time they have a real concert hall that hopefully won't flood when it rains smh
Lafayette High serves the greatest number of students in the parish, with an enrollment of 2300. The school itself will be more than 300,000 square feet.
If Lafayette Streets Could Talk This Is What They'd Say To You
10 Tips To Safely Drive Through School Zones In Lafayette