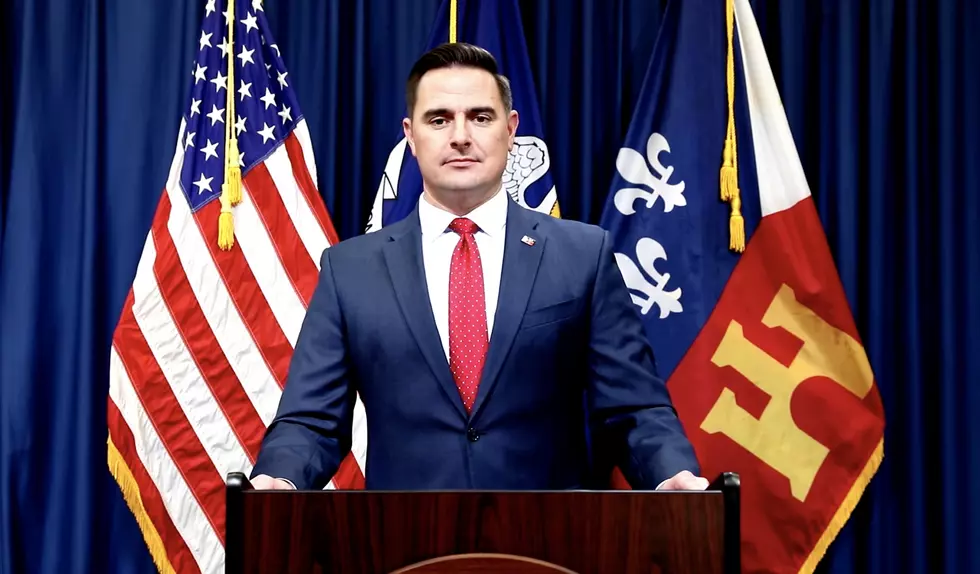 Lafayette Mayor-President Vetoes Tax Proposal, Cites Need for Tax Reform
LCG Facebook
LAFAYETTE, La. (KPEL News) - Lafayette's Mayor-President has vetoed a tax proposal passed by the Lafayette Parish Council that would increase tax millage rates. In his address to the council, he cited his belief that tax raises should be voted on by citizens and also called for tax reform.
Guillory vetoed Parish Ordinance PO-053-2023, which would designate ad velorem tax millage rates and impose new taxes on affected properties.
In his notice of veto, Guillory argued that a tax hike should be up to Lafayette citizens.
"I do not believe taxes should be raised without a vote of the people," Guillory wrote in his notice. "Allowing this ordinance to go forward would do just that."
"Typically," he wrote, "the people vote for a property tax at a set millage rate, having no idea that the rate they voted for could later be increased by council action without their further opportunity to consider the issue at the ballot box. The current procedure has allowed politics and emotion to outweigh objectivity and the express intent of our people."

He also called for tax reform.
"Everything should be considered," he wrote. "From current millages to sales taxes. It is past time that we reevaluate how our priorities are funded without further burdening our taxpayers. For these reasons, I am calling for a complete reform of Lafayette's millages and taxes."
As part of his proposal, he says he will be forming a committee similar in function to the committee that was seated to replace the Unified Development Code in 2020. Their work, he said, would include "developing an understanding of our current taxes, evaluating where funds could be better allocated, and developing a plan that we can take to the citizens for a vote."
Guillory is up for re-election this year, and his call for tax reform comes as he takes on two challengers in Monique Blanco Boulet and Jan Swift.
---
READ MORE: POLL: 1/3 of Lafayette Voters Are Undecided for Mayor-President
---
The incumbent mayor-president recently requested that a judge step in to stop one of his opponents, Boulet, from accusing him of corruption, which he said in a legal filing was "defamatory." The request for a temporary restraining order was denied, but a hearing on a permanent injunction was set for next week.
Early voting in the mayor-president's race starts Saturday, September 30.
Mayors of Louisiana Towns, According to AI
We asked an AI app to draw what it thought the mayors of various Louisiana cities looked like. Here are the results.
More From News Talk 96.5 KPEL