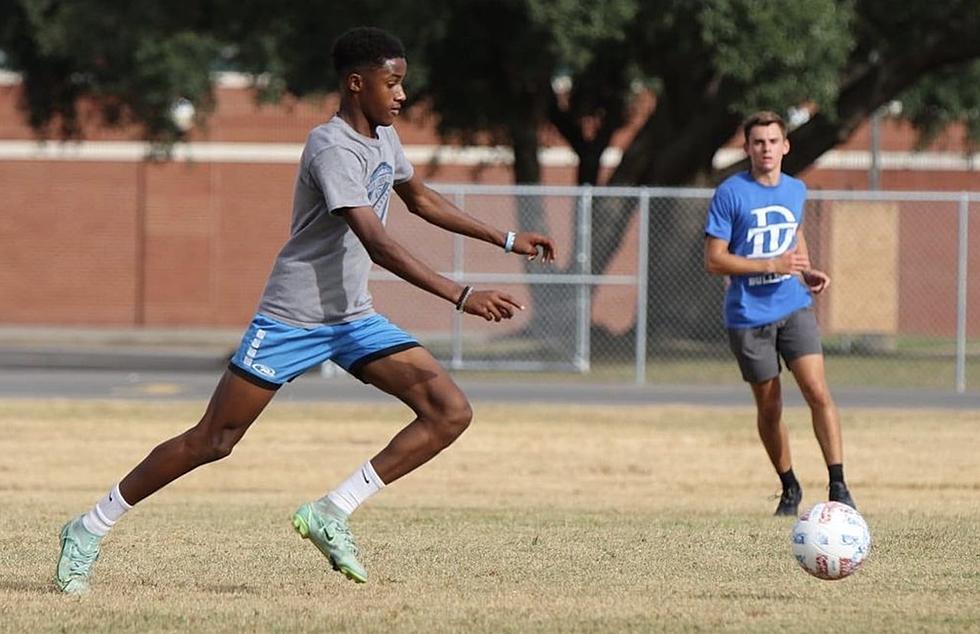 Lafayette Parish Soccer Star One of 18 Nationwide Invited to Prestigious European Soccer Academy
Credit: DTSMA Soccer/Instagram
LAFAYETTE, La. (KPEL News) - An incoming sophomore and soccer standout at David Thibodaux STEM Magnet Academy is getting a once-in-a-lifetime opportunity.
Ellison Haynes is one of 18 high school athletes in the U.S. to be extended an invitation to Munich, Germany, to join the International Soccer Academy at FC Bayern Munich.
The school's soccer team made the announcement Wednesday on its Instagram page.
Haynes, who goes by Ellis at school, has been playing varsity soccer since he was in 8th grade at the school, has scored 25 goals and picked up 22 assists in his time with the team. He's also earned 1st Team All-District honors twice, along with All-State and Freshman All-State honors following his freshman season in the 2022-2023 season.
"Manifest and work hard for what you want," Haynes said about the opportunity to study in Munich, "until you get what you want."
Haynes has been a star at DTSMA since he first stepped on the field, and his coach picked up on his abilities pretty quickly.
"Ellis is really a special player and young man," head coach Derek Menard said. "His work ethic is incredible and he comes from a great family that helps him stay humble."
As an 8th grader, Haynes scored a game-winning goal that sent the soccer program to its first-ever quarterfinals appearance.
"Even when he was just a 6th grader, I knew he was eventually going to become one of the best players our school has ever seen," Menard said of Haynes. "He has that rare blend of extraordinary physical gifts and an unrelenting work ethic. All of his teammates and I are so proud of him and cannot wait to see all of the amazing things he accomplishes."
According to the International Soccer Academy's website, athletes who attend are set to receive "professional training under UEFA-Licensed FC Bayern youth coaches, following the philosophy of Germany's most successful soccer club." Those athletes train for the entire season, which is about nine months.
The program starts on September 1 and runs until the season ends on May 31.
The Top 8 Spots for Boudin in Acadiana
More From News Talk 96.5 KPEL