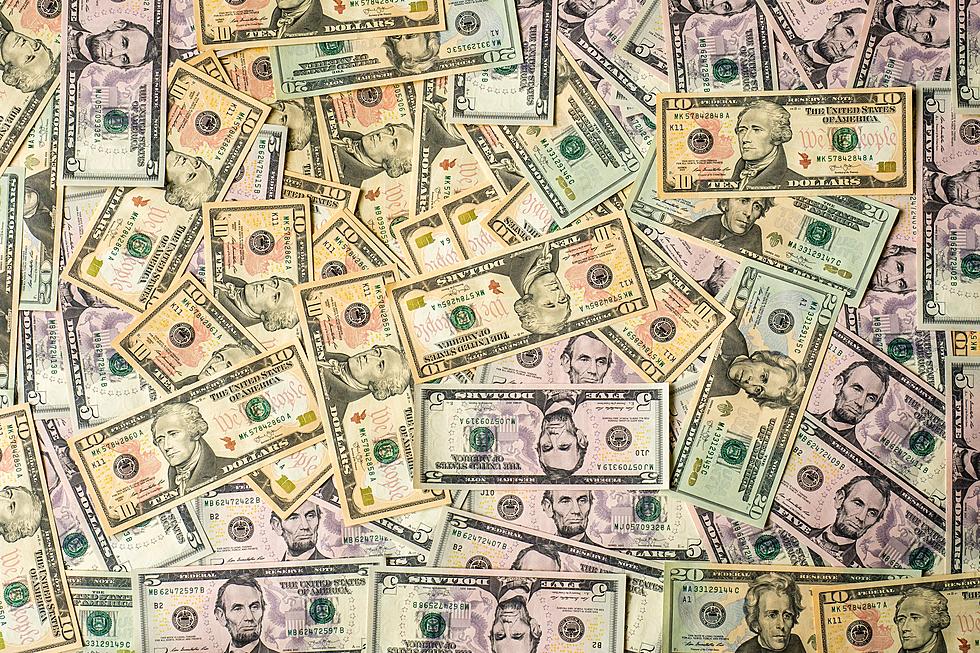 Lottery Fever Heats Up as Mega Millions Nears Half a Billion
Alexander Schimmeck via Unsplash.com
While the coronavirus vaccine program appears to be helping get the fever associated with that malady in check there is another fever that is about to be unleashed on the nation. That fever is not nearly as deadly and a heck of a lot more fun to get. That fever is lottery fever and the current state of the nation's two big multi-state lottery games is fueling the fire with those who want to get rich overnight.
Over the weekend there were no big winners in either the Powerball Lottery Game or the Mega Millions Lottery game. That means the jackpots in both of those games will continue to rise.
Here's Friday's Mega Millions Drawging:
On Tuesday, May 18th when the ping pong balls drop for the Mega Millions drawing it is estimated that the top prize in the game will be at least $468 million dollars. That's almost half a billion dollars, just to put it in perspective.
Here is the Powerball Drawing for May 15th.
The Powerball drawing on Wednesday night will feature a jackpot of slightly less than half of the Mega Millions prize. The top prize in Powerball on Wednesday will be $201 million dollars.
The Mega Millions game hasn't seen a big-money winner since February 16th and the Powerball game hasn't awarded its top prize since March 27th. Needless to say, both of these games are about due for a big winner.
The last big-money prize in the Powerball game was a jackpot of $235 million while the last big-money prize in Mega Millions was $96 million so you can see both games are primed for a winner just based on the law of averages.
Regardless, we hope you'll only play if you can afford to lose since the nature of the game dictates more non-winners than winners, so please play responsibly if you choose to purchase a ticket. Good luck!.
And to help you come up with ideas to spend some of that money you just might win, here's this.
7 Things You Can Buy for a Billion Dollars
More From News Talk 96.5 KPEL