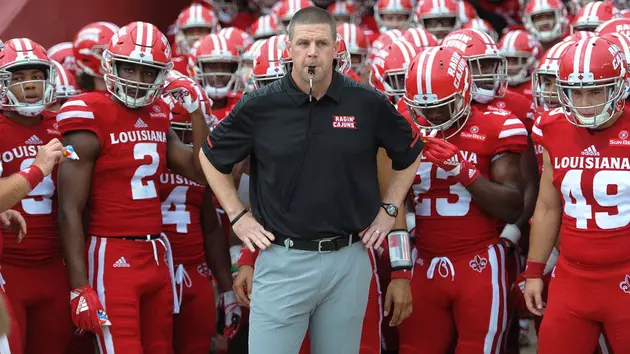 Louisiana Football Live With Head Coach Billy Napier [AUDIO]
Photo Courtesy: ragincajuns.com
On Monday, head coach Billy Napier sat down with Jay Walker for another edition of Louisiana Football Live from Learfield IMG College.
The guys caught up about the game against Texas Southern, getting guys opportunities to play who normally don't, the challenge of heading on the road this weekend to face Ohio and more.
Next, it's the student-athlete segment of the program as fifth-year kicker Stevie Artigue and red-shirt junior wide receiver Brian Smith Jr joined the show.
Take a listen to the entire show here:
More From News Talk 96.5 KPEL