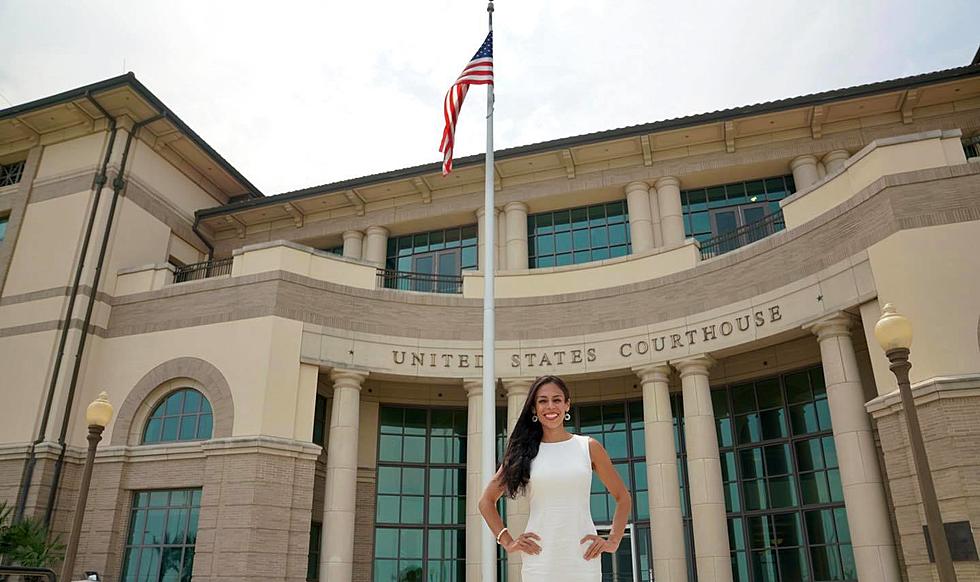 Mayor-President Candidate Priscilla Gonzalez Headed to Court Over Lafayette Residency
Credit: Facebook
LAFAYETTE, La. (KPEL News) - A last-minute candidate for Mayor-President in Lafayette is now headed to court over complaints that she doesn't meet the residency requirements for candidacy.
By law, candidates are supposed to have lived in Lafayette for a year before they are eligible to run for Mayor-President. Priscilla Gonzalez, who is running as a Democrat in the race, says she moved to the area three years ago. However, there is skepticism.
Gonzalez was not registered to vote in Louisiana, nor did she have a state driver's license, according to a report from The Acadiana Advocate.
Gonzalez registered to vote in Lafayette Parish on Aug. 10, Lafayette Parish Registrar of Voters Charlene Meaux said Monday.

Lafayette Parish Clerk of Court Louis Perret said when Gonzalez first arrived at the courthouse to qualify as a candidate she was not registered to vote in Louisiana and did not have a valid Louisiana driver's license.

Gonzalez confirmed that information. She obtained a Louisiana driver's license and registered to voter and returned to Perret's office to qualify.
In multiple comments on social media, Gonzalez has claimed that she moved to Lafayette three years ago to be with family.
"Over three years ago," however, would put her move to Lafayette in the middle of a campaign cycle where she was running for Mayor of Corpus Christi, Texas.
In October of 2020, Gonzalez gained 5 percent of the vote in that race, picking up roughly 5,400 votes. Her Facebook Page, Priscilla Gonzalez for Mayor-President of Lafayette, Parish, was originally set up as the page for her Corpus Christi campaign, a posts from her time as a candidate still appear on the page.
What's more, a post from December 2022 also shows she was still active in local politics there, encouraging voters to go out to the polls and vote, and even telling followers to "send me a DM" if they needed a ride to the polls.
The campaign is raising several questions about her candidacy, and it's now led to a challenge in state court.
"Suffice it to say," she said on her Facebook page, "the Democrats are eating their own."
She continued with "I think they forget that I have experience with the law, hence my federal lawsuit."
In an interview with The Current, she took it further.
"They can bring anything they want against me. They just don't know my history," she says. "They don't know I actually sue people for a living.

"I have a case in federal court right now, and there's nothing more that I love than going to court. … This is fun for me. This is my extracurricular activity," Gonzalez adds, explaining that she works on a contract basis for personal injury lawyers and people who have been wrongfully terminated. Gonzalez, who has a degree in political science, says she did coursework to become a paralegal but did not complete the certification process. She is not an attorney.
The party filing the suit brings up several questions about her residency, including the fact that the State Department of Revenue has no record of Gonzalez paying taxes in the state. The suit alleges that Gonzalez falsely claimed on qualifying papers that she had filed her federal and state income tax returns for the past five years
According to The Current, "Gonzales maintains she filed her federal income tax return for 2022 and is 'pretty sure there is an extension' for her Louisiana tax return."
A deposition hearing for Gonzalez was set by District Judge Valerie Gotch Garrett for 4 p.m. Friday, August 18.
The Top 8 Spots for Boudin in Acadiana
More From News Talk 96.5 KPEL