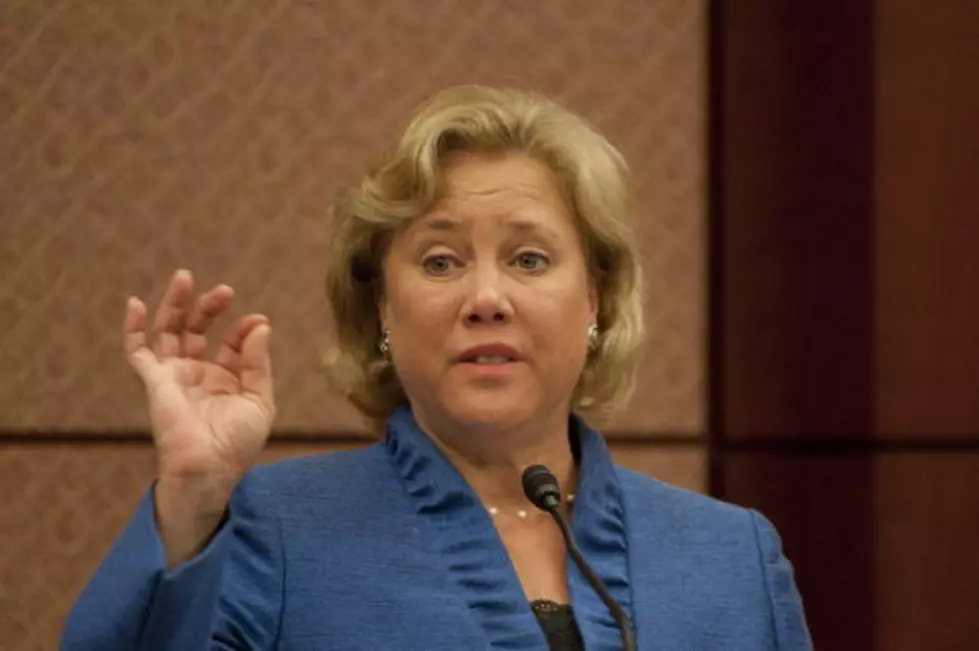 New Poll Shows Landrieu Leads Senate Race
Kris Connor/Getty Images
A new poll on Louisiana's U.S. Senate race shows Sen. Mary Landrieu leading three Republican challengers.
In a survey of 600 voters, 39 percent favored her, while 26 percent preferred GOP Congressman Bill Cassidy.  UL Lafayette Political Science Professor Pearson Cross says the poll also shows 52 percent of the voters disapprove of Landrieu's job performance.
"If more than half the people already have an unfavorable opinion of her, that poses a real problem," Cross says.
State Rep. Paul Hollis and retired Air Force Col. Rob Maness received single-digit support in the poll. Other recent polls showed Landrieu and Cassidy are in a statistical tie, but Cross says he believes this latest survey is more accurate.
"For one thing, most people, frankly, haven't heard of Cassidy," Cross says. "Landrieu has nearly 100 percent name recognition, so I would be surprised to see that neck and neck."
This latest survey was paid for by Baton Rouge businessman Lane Grigsby, and it was conducted by Magellan Strategies. Cross says the poll also indicates that 28 percent of the voters are undecided.
"That is where the selection is going to lie ultimately on who those people decide to pull the lever for," Cross says. "So it's not great news for either Cassidy or Landrieu, but Cassidy has a stronger upside."
More From News Talk 96.5 KPEL