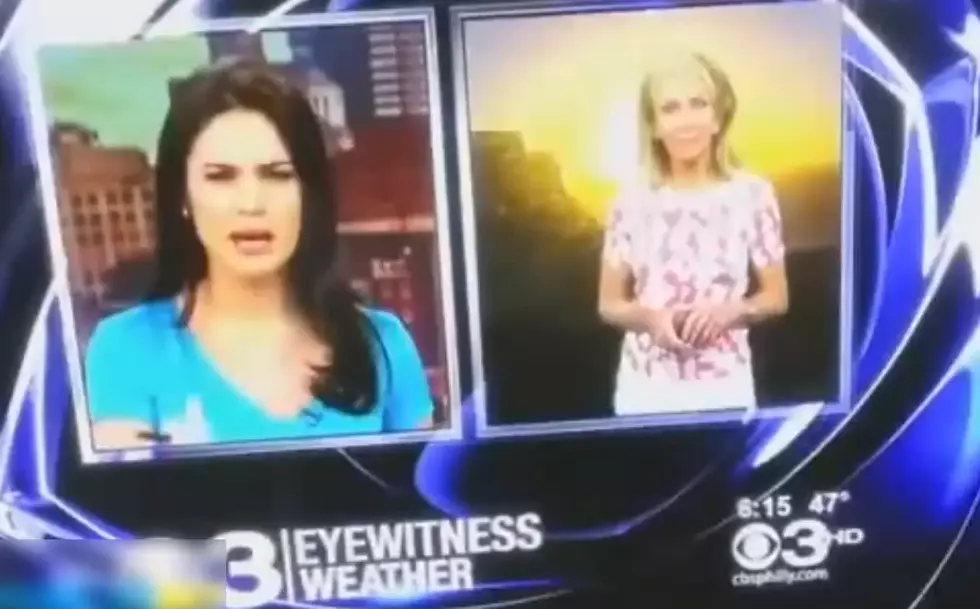 CBS Philadelphia News Women Passive-Aggressively Argue On Live TV
Youtube.com
The above video is from the CBS news affiliate in Philadelphia.
After noticing a few not so pleasant exchanges between news anchor Nicole Brewer and meteorologist Carol Erickson, a website went back into the show's archives and put together a highlight-reel of what The Philly Post described as a "master class in highly public passive-aggressive behavior."
Nicole Brewer is the former Miss Pennsylvania 2005. Brewer competed in the Miss America Pageant in January 2006 placing as a top ten semi-finalist.
Carol Erickson began her career in broadcasting at Tucson, Arizona's KOLD-TV as a weathercaster and reporter. Later, she moved on to WFAA-TV in Dallas, Texas where she served as news reporter, weathercaster and talk show host until joining CBS 3 the first time.