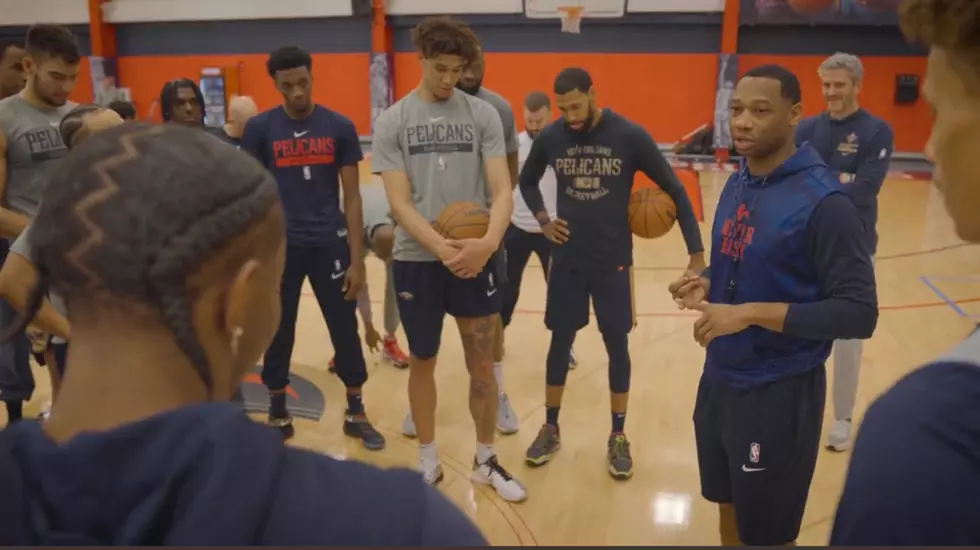 Pelicans Head Coach Willie Green Named Western Conference Coach of the Month
Photo Credit: Twitter/New Orleans Pelicans
The Pelicans have started off the season red hot. When football in the state of Louisiana failed us as fans, the Pelicans were there for us. They are in a heated contest for the number one seed in the Western Conference. In the month of December, the Pelicans had a record of 10-5. Well, that play was honored by the NBA, as head coach Willie Green was named Western Conference Coach of the Month.
This has been a long time coming. Coach Green is easily a favorite this year for Coach of the Year. And he deserves it for the way he turned this franchise around. Just think back to Stan Van Gundy with this team and how players lost their love of the game of basketball. Coach Green is not only a great play caller, but he is also an amazing people person. He is the definition of a player's coach but someone who is still firm and tells the players what they need to hear not what they want to hear.
You can tell that this team loves their coach by how hard they play for him night in and night out. It doesn't matter who's on the floor because you know the New Orleans Pelicans will be well-coached and will play as harder then the team across from them. That's why it was awesome to see the team tell Coach Green the good news.
The season is far from over, and the Pelicans have a lot more to accomplish. First, they have to get Brandon Ingram and Zion Williamson healthy. But once they do that then they can begin their run to the playoffs. The Pelicans have everything they need to be successful. It begins with Head Coach Willie Green at the helm and with the talent they have, the sky is the limit. This team has a real shot at making it to the NBA Finals. So if you're not watching the Pelicans then I don't know what you're doing.
NFL Records Held By New Orleans Saints Players
A number of current and former members of the New Orleans Saints hold NFL records.
More From News Talk 96.5 KPEL