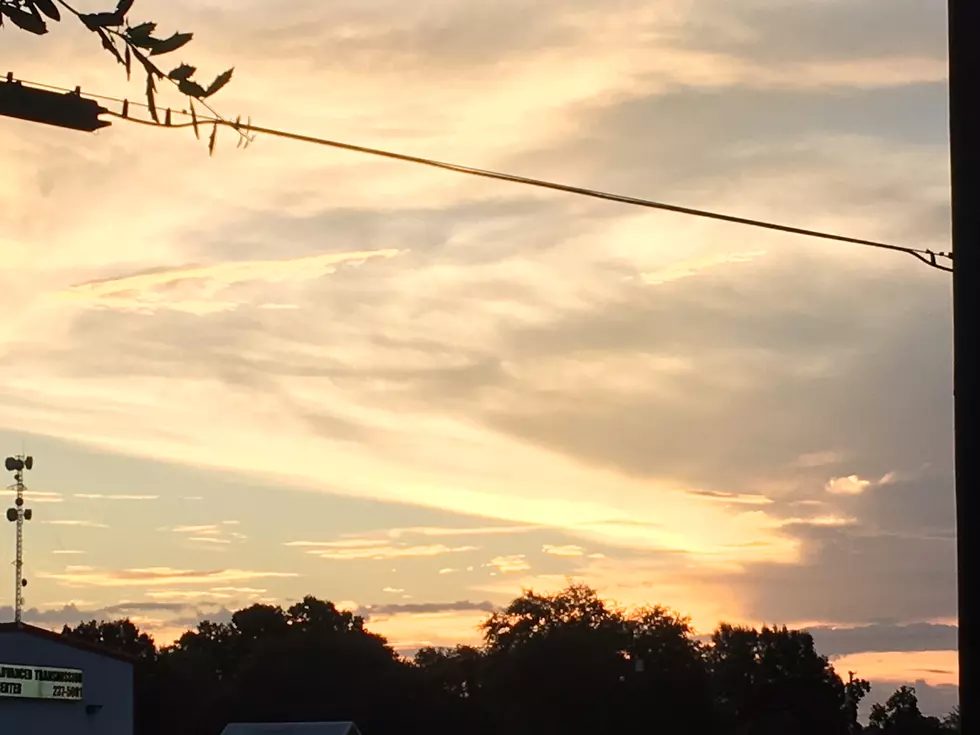 Saharan Dust Cloud Set to Arrive in Louisiana on Wednesday
Staff Photo
A cloud of Saharan dust is crossing the Atlantic and is set to arrive in Louisiana by Wednesday, bringing with it more COVID-19 concerns.  The dust consists of tiny mineral rock particles from Africa. While it can produce vivid sunsets, the head of environmental sciences at LSU Health New Orleans, Dr. James Diaz, says it poses a risk to those with underlying health conditions.
"We know that breathing in these small dust particles can make all those conditions worse and if those conditions get worse, you are at greater risk of getting COVID-19," said Diaz.
Those with asthma, COPD, chronic bronchitis, and heart conditions should be most cautious.  Diaz says the dust can also impact pollen allergy sufferers and possibly increase the transmission of COVID-19.
"The pollens may be attracted to some of these dust particles and you inhale them both together.  The same thing could happen to a virus.  It could become attracted to a dust particle," said Diaz.
Diaz says the best defense is keeping tabs on air quality alerts and staying indoors or be ready with a face covering if you do have to be outside.
"That's the time to put on an N-95 mask and not to put on one of these cloth masks.  You are going to need a mask with a filter if you have to go outside and you've got a pre-existing lung condition," said Diaz.
(Story written by Kevin Barnhart/Louisiana Radio Network)
Helping Your Marriage Flourish and Decreasing Conflict
More From News Talk 96.5 KPEL