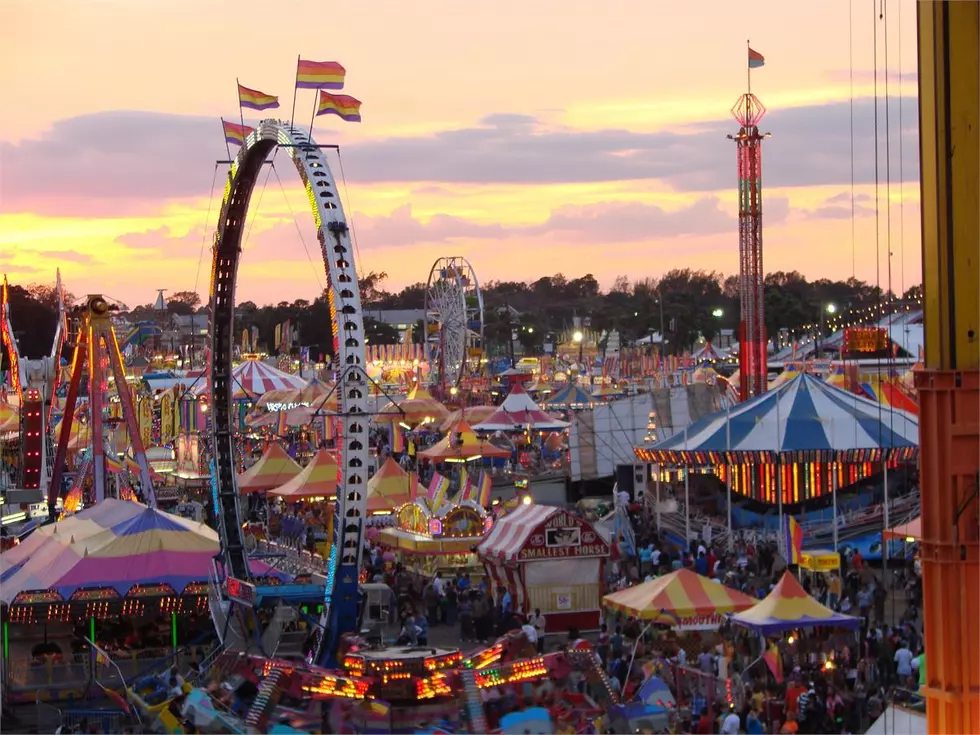 Spring State Fair on Way in Shreveport
The State Fair is set for "double the fun" in 2021. A spring version of the fair is set to kick off on Thursday, April 29 and run through Sunday, May 9th at the fairgrounds.
The 2020 State Fair had to be delayed because of the pandemic. But now the State Fire Marshall has ok'd the plan for a smaller spring version of the fair.
Fairs and festivals have been hit hard over the past year and very little financial help has been available.
Several changes to the event have been made:
State Fair will run noon-10pm on weekdays and 10am to 10pm on Saturdays and Sundays.
The State Fair can operate at 50% capacity which means nearly 12,000 guests can be on the grounds at one time.
You are required to wear masks while attending or working at the fair.
Sanitizer stations are being installed throughout the Fair.
Workers will be temperature checked before they clock in for the day.
Extra cleaning will be done in all high touch areas.
Advanced tickets are on sale from April 1-28 and are available online by clicking here. Advance tickets are $8 dollars.
Pay one Price tickets are $35.00. This include the gate and unlimited rides. *Power Ride requires 5 extra credits with armband
 Regular admission prices are $12 after April 28th and Pay One Price tickets will be $47.00 dollars.
This will be the first time in the history of the 114-year-old event that Shreveport will have two State Fairs in the same year.  The 115th fall edition is set to roll October 28 – November 14, 2021.
CHECK IT OUT: The Best Movie Character Names of the 1980s
More From News Talk 96.5 KPEL