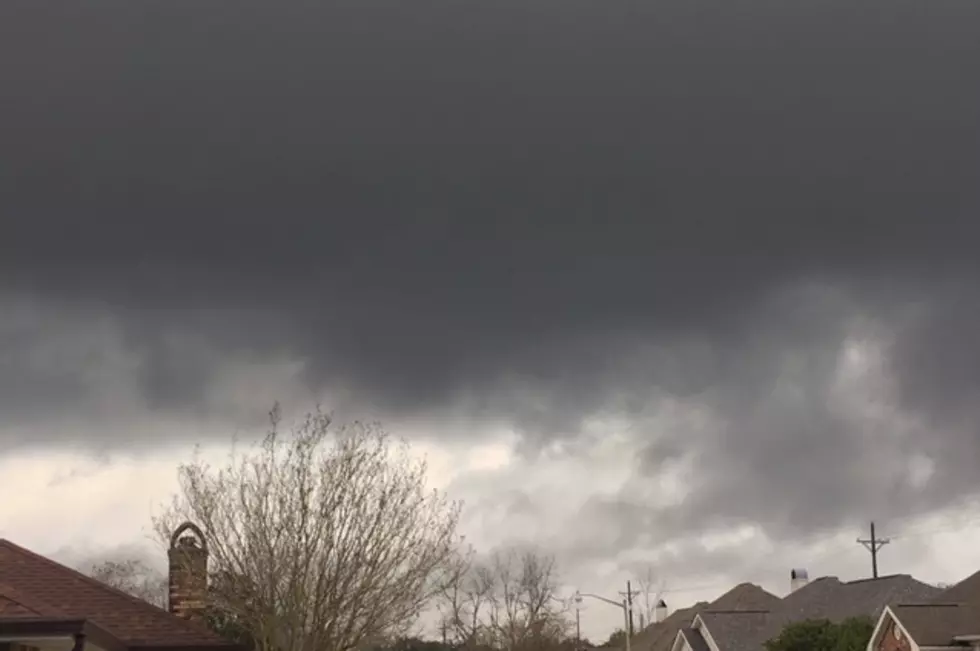 Storms Expected in Acadiana Late Wednesday Into Thursday
Staff Photo
The return to Winter compliments of a weekend frontal passage has been fairly well received in Acadiana. The reception appears to have been warmer from individuals who didn't have to be outside in the wind though. The area should experience another sunny day with cool conditions on Tuesday. However, those conditions will begin to change over the next 48 hours.
By Wednesday evening an approaching frontal system should push clouds into South Louisiana. Forecasters don't believe we will start to see an abundance of moisture from those clouds until late Wednesday night but our chances for precipitation are better after midnight.
As of now, the Storm Prediction Center is not suggesting another severe weather outbreak for the Gulf South. Their forecast does show a large area of rain and thunderstorms though.
Rainfall amounts associated with this middle of the week system should not create too much of an issue either. The only caveat to that statement is some thunderstorms could create heavy downpours and that could lead to some flash flooding but only in isolated areas under the heavier storms.
Forecasters believe the worst of the weather will be out of Acadiana by Friday and the upcoming weekend should be very nice.
More From News Talk 96.5 KPEL