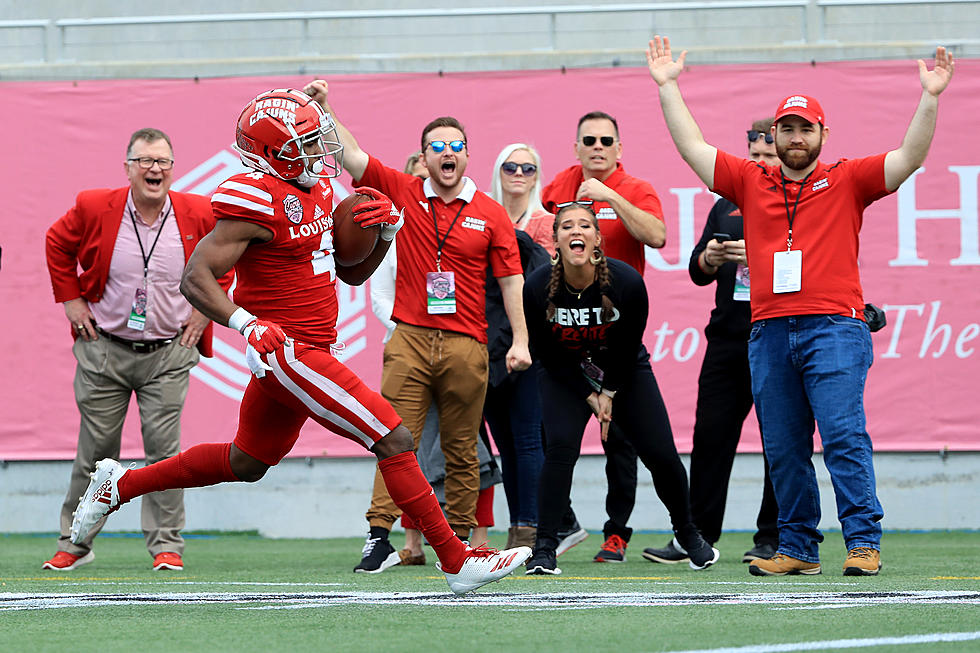 Sun Belt Preseason Poll Released, Louisiana The Favorite In The West
Photo by Sam Greenwood/Getty Images
Preseason polls don't predict the future, but the Sun Belt's 10 head football coaches and select media members voted on how they believe the conference will shake out in 2019.
Appalachian State is the overall favorite, and picked to win the East, while Louisiana's Ragin' Cajuns are the favorite in the West.
With Billy Napier and his staff entering their season season, the Ragin' Cajuns got six first-place votes for a total of 46 points.
Here's a rundown of the poll.
2019 Sun Belt Football Coaches Predicted Order of Finish
First-place votes in parentheses
East Division
1. Appalachian State (7) - 46 pts
2. Troy (1) - 39 pts
3. Georgia Southern (2) - 35 pts
4. Coastal Carolina - 17 pts
5. Georgia State - 13 pts
West Division
1. Louisiana (6) - 46 pts
2. Arkansas State (3) - 42 pts
3. ULM - 27 pts
4. South Alabama (1) - 19 pts
5. Texas State - 16 pts
Louisiana won the West last year, then fell to App State in Boone in the Sun Belt Conference Championship game.
Will the two meet for the title again? Time will tell, but coaches and media think there's a good chance.
More From News Talk 96.5 KPEL