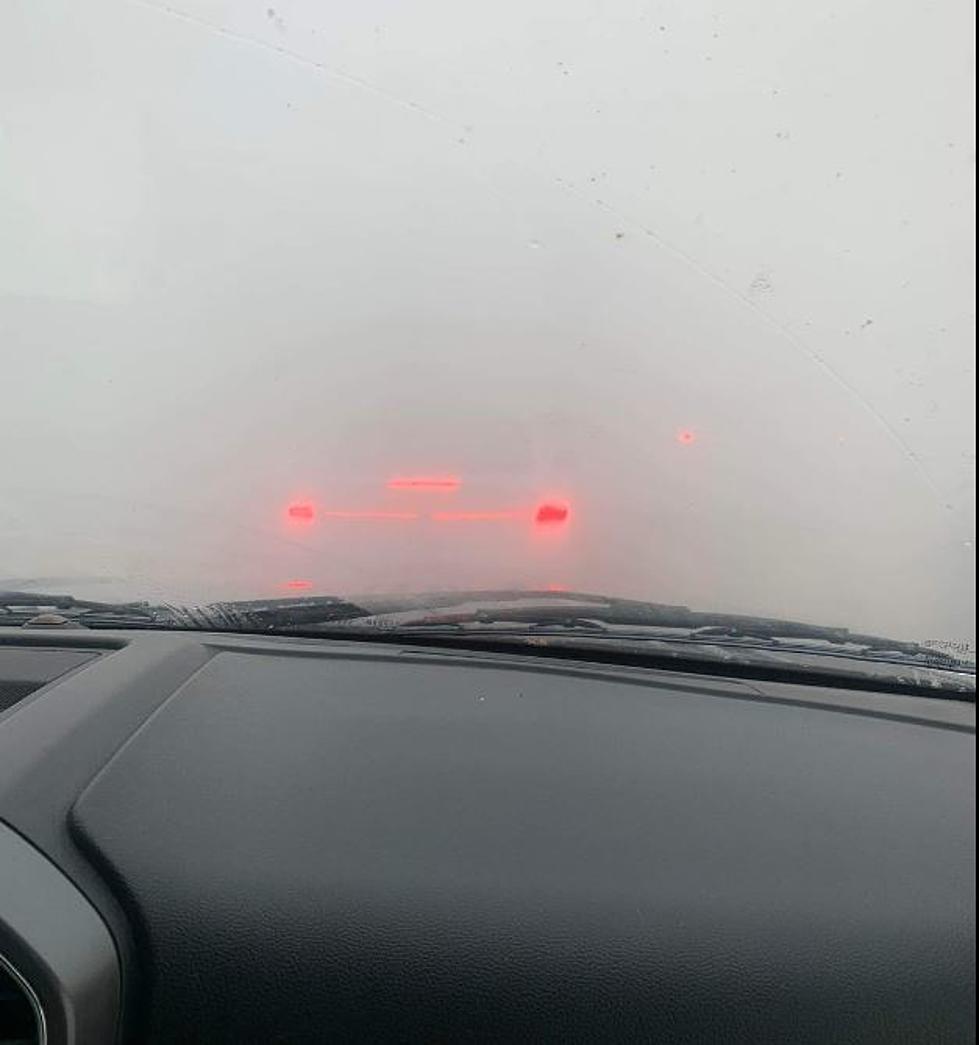 Super Fog Blamed in Fatal Crash on Interstate 10 in New Orleans, Louisiana
Super Fog, Facebook via Gulf Coast Updates
NEW ORLEANS, La. (KPEL News) - As the cleanup continues following the massive crash on Interstate 55 in St. John the Baptist Parish that was caused by super fog, the horrible smoke-fog combination is being blamed for causing another fatal crash. This time, drivers traveling on Interstate 10 near the Michoud exit in New Orleans, Louisiana, were impacted.
According to our news partners at Louisiana Radio Network, at least one person is dead - an adult male - and at least eight people were injured in a series of crashes that involved 13 vehicles. Smoke from a marsh fire in New Orleans East combined with the fog to cause the chaos.
Christopher Bannan, a meteorologist with National Weather Service, says similar conditions are expected overnight Tuesday into Wednesday morning.
It basically went from visibility from almost unlimited to less than a few feet according to some of the pictures and video we've seen," said Bannan to LRN. "We are anticipating impacts again along I-10, possibly even getting more into I-12 in St. Tammany Parish.

 
The fire, Bannan says, has been burning for weeks on remote private property. He points out the current drought conditions and no fire hydrant service on property that is bounded by pipelines has helped bring about these dangerous conditions.
This is a developing story, and the KPEL News Team is working to provide additional coverage for Acadiana. Updates will be shared as they become available, so download the KPEL News app via Google Play or in the App Store and subscribe to breaking news alerts to get the latest information sent directly to your mobile device.
You can also use the KPEL app to submit a news tip, share a traffic update, or chat directly with our on-air team.
Be sure to bookmark our latest site, wearelafayette.net, where we provide more local news coverage as well as lifestyle and community features.
To report errors, omissions, or other concerns regarding the content above, send emails to news@kpel965.com.
Does Toothpaste Really Clean Your Vehicle's Foggy Headlights? [Life Hack Test]
According to
Carhop.com
, cloudy headlights are a relatively modern issue. Originally, car manufacturers used glass domes for the front of their headlights until sometime in the 1980s when they switched to "polycarbonate or plastic" I assume because it was cheaper. Unlike glass, plastic is more susceptible to
oxidation
which is caused by the UV light created naturally by the sun. Dust, debris, and road grime also contribute to clouding up your lights.
They also say toothpaste can be used to clear that cloudiness thanks to the same mild abrasives that also remove plaque and other gunk from your mouth. As someone who has to see it or try it before I believe it, I decided to give it a shot by following their steps and seeing for myself if they were right.
Gallery Credit: Ryan O'Bryan
5 Tips for Driving in Foggy Conditions
More From News Talk 96.5 KPEL