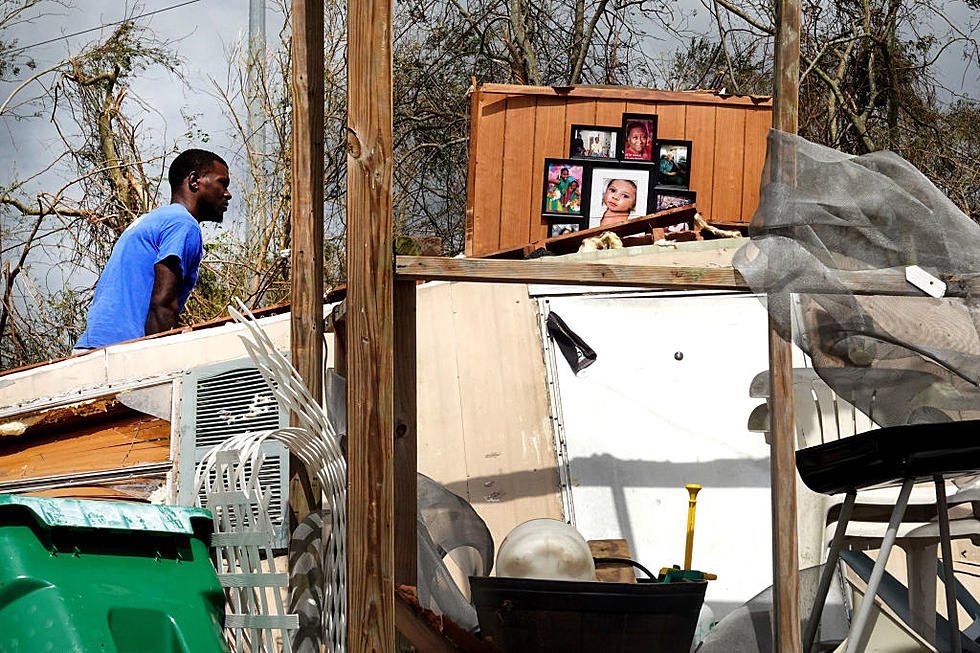 A Closer Look at Hurricane Ida's Destruction in Southeast Louisiana [PHOTOS]
(Photo by Scott Olson/Getty Images)
As more Southeastern Louisiana evacuees begin to travel back to their homes after evacuating from Hurricane Ida, more pictures evolve showing the heartbreaking devastation left behind.
These pictures show the unimaginable destruction caused by Hurricane Ida in Port Fourchon, Montegut, Barataria, Grand Isle, Kenner, New Orleans, Ponchatoula, Houma, and more.
Obviously, more cities and towns than mentioned above are hurting from Ida and need our help, and we'll bring you more photos and information on how to help as more information rolls in.
Startling Images of Hurricane Ida Aftermath
Hurricane Ida was one of the most powerful, longest-lasting major hurricanes to hit the Louisiana coastline in recorded history. Due to the storm surge, Ida basically fed itself warm, moist air and maintained its major hurricane status for nearly half a day. This allowed the storm to cause catastrophic damage across a longer stretch and much further inland than other storms. Here are just some of the many images of how powerful the storm was.
More From News Talk 96.5 KPEL