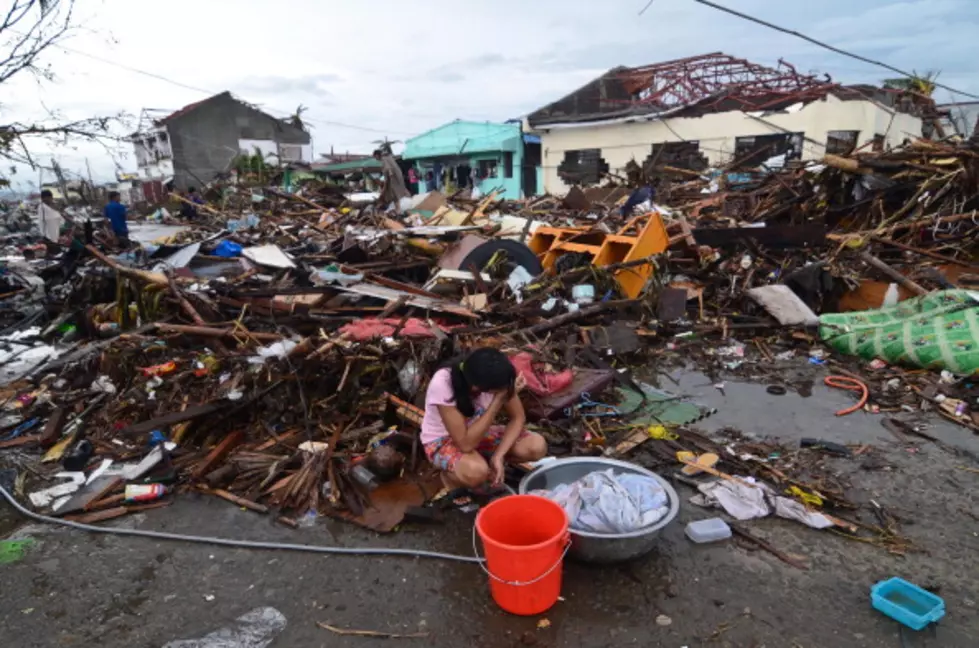 Asia Typhoon Leaves More Dead
Typhoon Devastation (Photo by Dondi Tawatao/Getty Images)
HANOI, Vietnam (AP) — A typhoon that's barreled into northern Vietnam has killed at least 11 people and left several missing.
And in China, the death toll from the strongest storm to strike the country's south in four decades is up to 26.
Typhoon Rammasun made landfall in Vietnam over the weekend, triggering heavy floods, destroying some 51,000 homes and blocking roads with landslides.
The typhoon last week left 94 people dead in northern Philippines.
Copyright 2014 The Associated Press. All rights reserved. This material may not be published, broadcast, rewritten or redistributed.
More From News Talk 96.5 KPEL