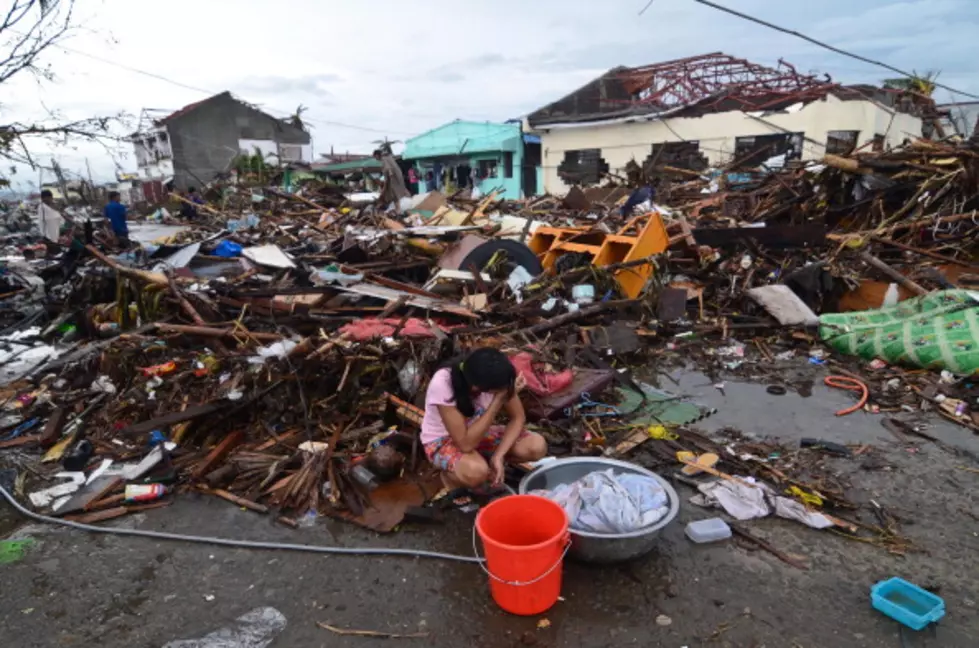 Typhoon Weakens After Landing In Southeast China
Typhoon Devastation (Photo by Dondi Tawatao/Getty Images)
BEIJING (AP) — Typhoon Matmo has weakened to a tropical storm as it churns ashore in southeastern China.
After passing across Taiwan overnight, Matmo made landfall in China's heavily populated province of Fujian, with gusts of 67 miles per hour. At last check China's weather agency says it was moving at 12 mph.
The typhoon weakened after dumping heavy rain on Taiwan, where the island's Central News Agency says five people were injured and power was knocked out to more than 31,500 homes.
The Hong Kong Observatory says Matmo is forecast to turn north and pass over areas west of Shanghai, China's biggest business center.
Farther south on the mainland, communities in Guangdong province and on Hainan Island are clearing away debris left by Typhoon Rammasun, which hit China on Friday.
Rammasun, the strongest typhoon to hit China in four decades, left 56 people dead and another 20 missing in the country.
Copyright 2014 The Associated Press. All rights reserved. This material may not be published, broadcast, rewritten or redistributed.
More From News Talk 96.5 KPEL