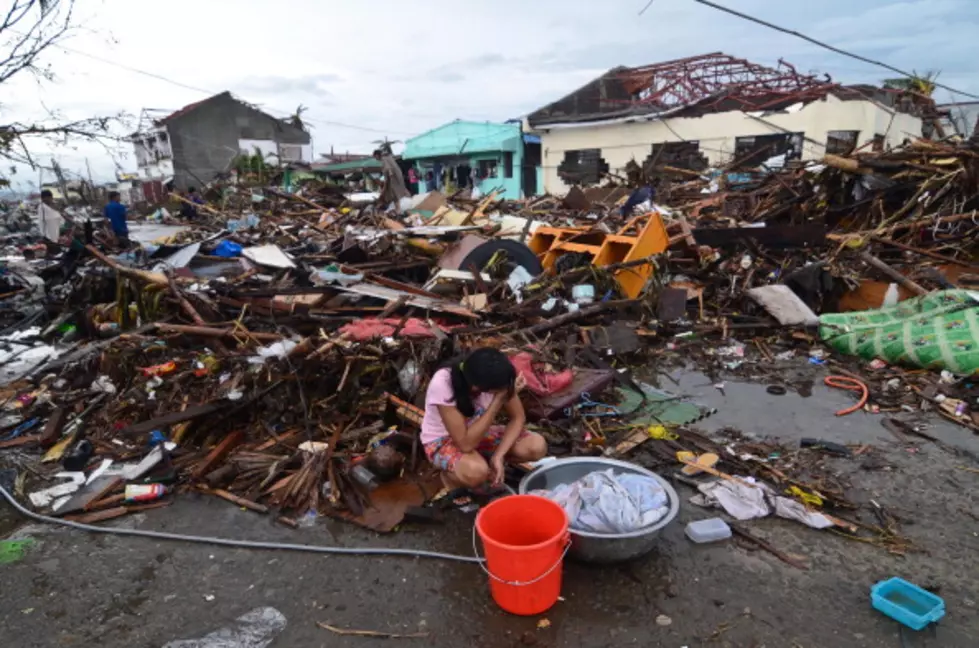 You Can Help Philippine Typhoon Recovery Efforts
Typhoon Haiyan Devastation (Photo by Dondi Tawatao/Getty Images)
Today on 'Mornings With Ken and Bernie' we discussed Philippine typhoon recovery efforts with Acadiana Red Cross Chapter Director Tony Credeur.
When we asked what was being done by the American Red Cross at this time Credeur replied,
Right at the moment, basically our international team is working with both the International Red Cross and the Red Cross of the Philippines.  We've sent some of our disaster specialists to the area.  We're also working to supplement the Philippine Red Cross with satellite communications equipment.
In addition to the satellite equipment being shipped to the Philippines Credeur said the Red Cross is providing another valuable service.  According to Credeur,
We've set up a 'locator system' for families trying to contact family members in the Philippines.  Even with the internet it is impossible to reach survivors in remote areas.  Through our international office with people on the ground we will try to make those contacts.  Family members can call the local office at 337-234-7371 or they can log on to www.redcross.org.
Credeur said the best way to help relief efforts is to make monetary donations.
Anyone wanting to donate can visit the 'donate page' of the Red Cross website or by calling 337-234-7371.

 
More From News Talk 96.5 KPEL