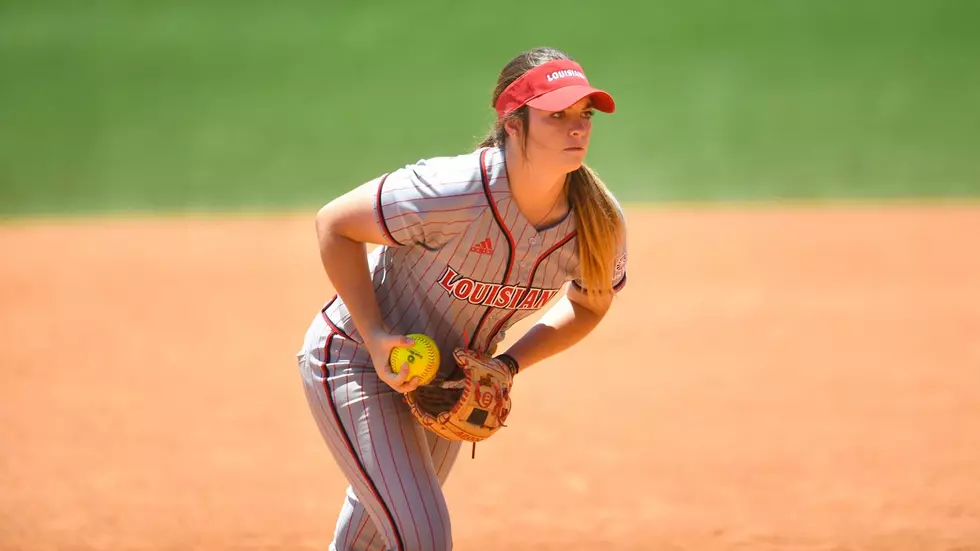 Cajuns Dominate All-Louisiana Softball Team
ragincajuns.com
It was a special year for Louisiana Ragin' Cajuns softball, with some special individual performances.
The Cajuns took home Hitter of the Year, Pitcher of the Year and Coach of the Year honors and placed a total of nine players on the squad, including six on the first team.
Louisiana's Alissa Dalton was named the Hitter of the Year in Louisiana, while Summer Ellyson, a third team NFCA All-American, was named Pitcher of the Year.  Head Coach Gerry Glasco was tabbed the state's top coach.  Those awards duplicated the honors they received in All-Sun Belt balloting.
In addition, first baseman Kourtney Gremillion, catcher Julie Rawls, outfielder Sarah Hudek and designated player Lexie Comeaux were also named to the first squad.
Keeli Milligan was named to the second team as a utility player, while third baseman Kara Gremillion and outfielder Raina O'Neal were named honorable mention.
LSU had seven players selected, four on the first team, including third baseman Amanda Sanchez, who was named the state's Newcomer of the Year.
Louisiana Tech's Lindsay Edwards was named the state's Freshman of the Year, while Bulldogs' head coach Mark Montgomery shared the Coach of the Year award with Glasco.
More From News Talk 96.5 KPEL