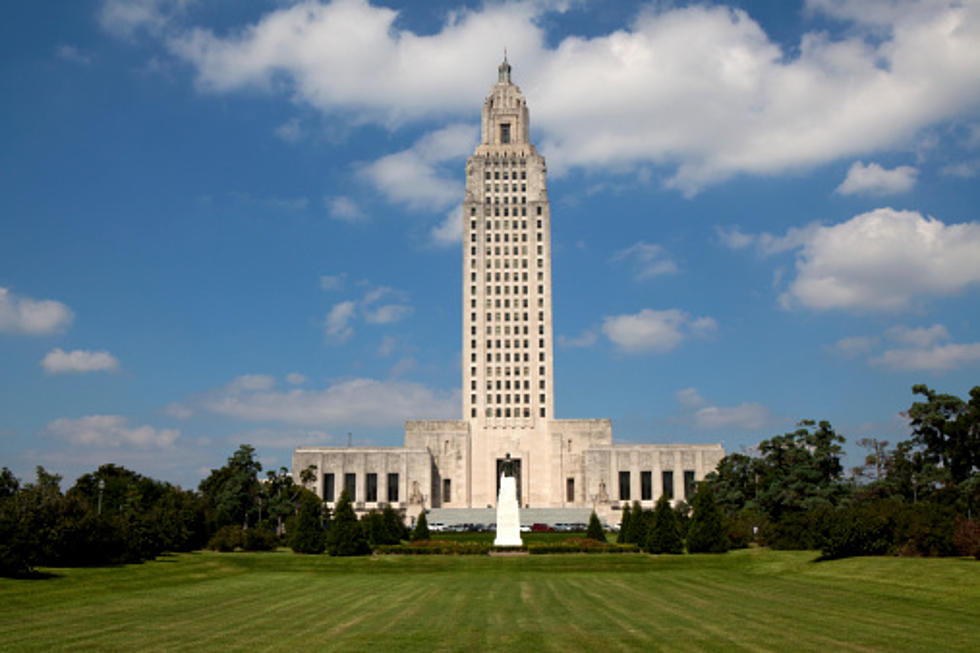 Capitol Was Closed But Lawmakers Were Working
ThinkStock
A story by Mark Ballard about Louisiana lawmakers still getting their per diem pay even though they were not at the capitol has created waves. It has also brought about some great debate.
The state constitution of Louisiana, according to a legislative expert, does not allow a reduction in pay for a lawmaker while they are serving that current term. That's why they still get the money, but have they been earning it? You get to decide based on statements from some Acadiana lawmakers.
So if lawmakers were not at the Louisiana State Capitol what were they doing?
District 43 State Representative Stuart Bishop of Lafayette, Chairman of the House Ways and Means Committee, says that he has worked furiously to help constituents since the beginning of the Coronavirus pandemic.
Bishop says that the work he was doing shifted into overdrive when Governor John Bel Edwards issued a Stay-At-Home-Oder.
He says once the session was halted, he set up office at home, and he worked each day trying to help constituents navigate through things like where to get loans, how to access unemployment in the state of Louisiana. the Cares Act, how to get loans, how to help their employees and endless conversations about what the future holds.
Several lawmakers in Acadiana had similar things to say.
District 45 State Representative Jean-Paul Coussan told Kpel that he and other lawmakers worked a lot in Baton Rouge even when the Legislature was adjourned. He has continued to work there and at home here in Lafayette.
Coussan, Chairman of the Natural Resouces Committee, says there have been meetings about proposed legislation. He, like Stuart Bishop, says days are filled with Zoom and conference calls.
The District 45 Representative is also part of the House Economic Recovery Task Force. He says there are endless economic issues for every business person in Louisiana due to oil and gas issues and all of the economic issues related to the Coronarvirus pandemic.
State Senate President Page Cortez of Lafayette, who represents Senate District 23, says he has been in Baton Rouge even though the Legislature was not in session. He says the work doesn't just stop because of a Stay-At-Home-Order.
Some of the legislators that I spoke to filed paperwork not to receive their per diem pay, and others continued to receive the money. Some also decided to donate that money to charity.
State Representative Blake Miquez represents District 49 in the Louisiana Legislature. He, like other lawmakers we spoke to, has been working through the entire pandemic trying to help constituents navigate loan programs and access any benefits that will help them pay the bills and put food on the table.
All of the lawmakers that we spoke to yesterday say that business owners and workers are all anxious to get back to work, but Miguez says it hits home especially hard for establishments that are in an industry that is still banned from being allowed to open even partially with the new state standards.
Miguez has worked this week to try to get enough votes to override the Governor's stay-at-home order. While it made it through a house committee, it would need approval from the Louisiana House and Senate for the override. Some people have speculated that the Governor might even expand the stay-at-home order through the end of May, after the Advocate points out that legislators were under the impression that the state would begin a slow re-opening May 1.
5 Netflix Titles With New Orleans In A Starring Role
More From News Talk 96.5 KPEL