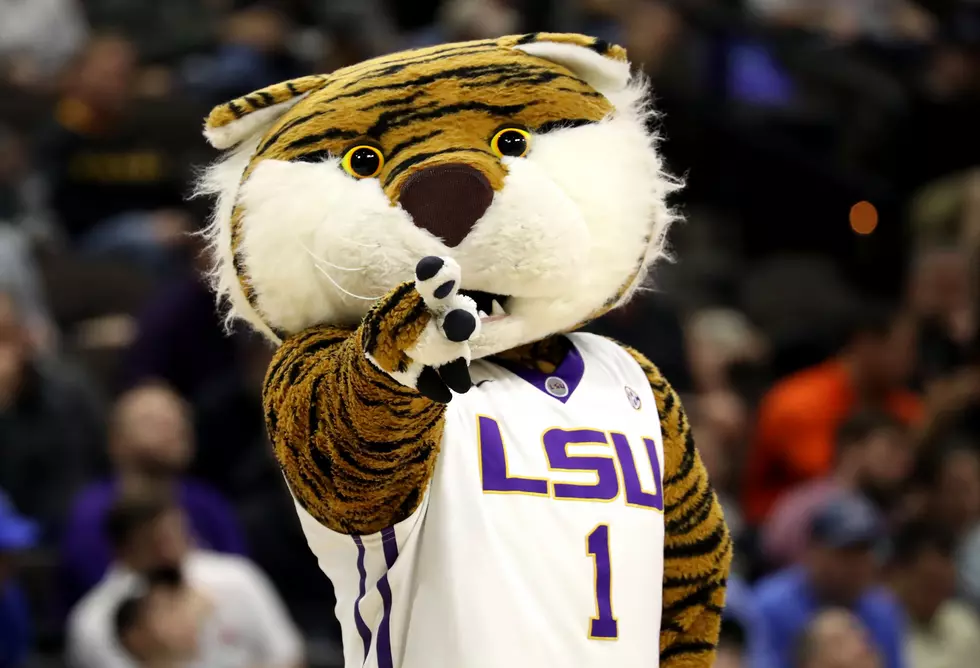 College Athletics Continues to be Big Business
Getty Images/Sam Greenwood
Every year, USA Today releases the athletic budgets for Division I College Athletics.  And for some, the numbers are staggering
And, as you might expect, everything is bigger in Texas.
The University of Texas had the biggest athletic budget for fiscal 2017-18 with $219,402.579.  Right behind in the second spot was Texas A&M with $212,399,426.
The only other school with a budget over $200 million was Ohio State, with more than $205 million.
LSU ranks 14th overall with a budget of $145,422,796.  But that figure is only sixth best in the SEC behind (2) Texas A&M, (5) Alabama, (6) Georgia, (10) Florida and (12) Auburn.
Every school in the top 50 is from a Power 5 conference.
Of the non-Power 5's the biggest budget belongs to UCONN at more than 79 million (and reports have them running at a $40 million deficit).
In the Sun Belt, the biggest budget belongs to Arkansas State with just over $40 million.  The rest?  Georgia State (39.5), Texas State (37.2), Appalachian State (36.9) Coastal Carolina (36.3), Louisiana (32.5), Georgia Southern (31.6), Troy (30.3), South Alabama (29.0), ULM (15.5), UTA (14.5) and UALR (12.1).
Now, it should also be noted, Sun Belt schools use allocated funds, which include state funding and student fees, among other things.  The smallest allocation is Arkansas State with just over 31 percent.  Louisiana (49.2) and ULM (50.5) are the only schools whose allocated funds make up less than 60%.  Six schools have a percentage of allocated funds topping 70 percent, with Troy leading the way with 77.1 percent.
It should be noted that private schools are not required to report their figures for the USA Today report.
More From News Talk 96.5 KPEL