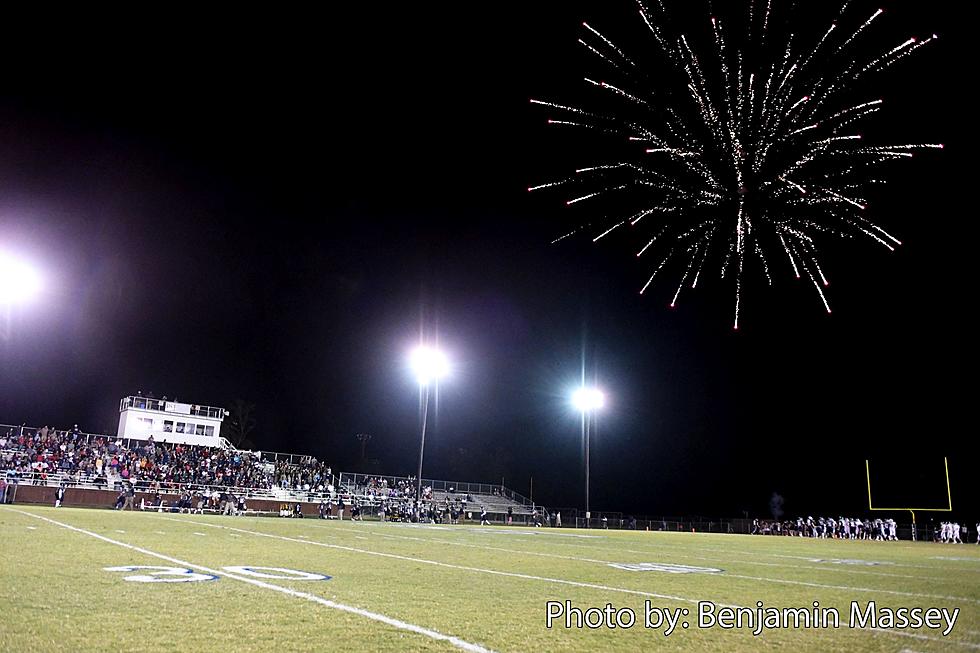 Ethan Laing Visiting LSU Football
(photo by Benjamin Massey)
Ethan Laing, a local prep football standout, is scheduled to get a closer look at the LSU program this weekend.
Laing, a receiver who currently attends Lafayette Christian Academy, is expected to be in attendance this Saturday when the Tigers play hosts to the Texas A&M Aggies in the 2019 regular-season finale for both teams.
This won't be Laing's first visit to Baton Rouge, after visits in October and last week.
The 6-foot, 180-pound Laing also Louisiana for the Cajuns' homecoming game against Texas St.
Currently a senior at LCA, Laing is scheduled to graduate next spring.
View highlights of Laing, below:
More From News Talk 96.5 KPEL