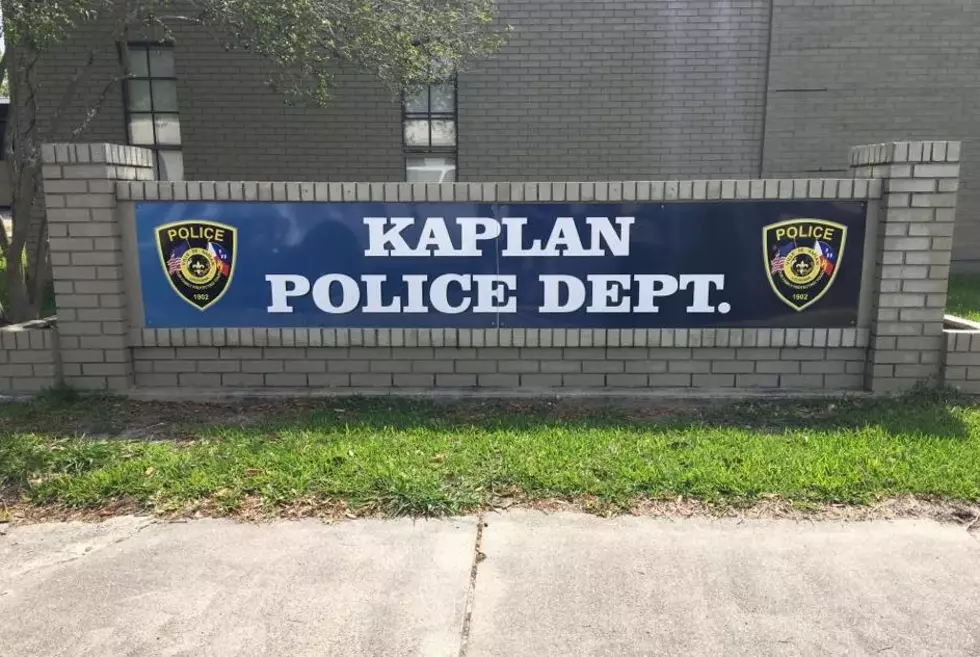 Excessive Force, Including a Taser, Get Kaplan, Louisiana Officer Arrested, Fired
Kaplan Police Department, Facebook
KAPLAN, La. (KPEL News) - A Kaplan police officer has been fired and has been arrested after allegations of excessive force at a Wednesday night traffic stop emerged Thursday.
Kaplan Police Chief Joshua Hardy confirmed to KATC on Friday that former Kaplan officer Patrick Doucet has been booked on multiple charges, including filing a false public record, malfeasance in office, and aggravated battery.
According to KATC's report, the false public record charge is "related to the police report about the incident that the officer wrote."
As of Friday morning, Doucet remained in the parish jail with bond set at $20,000.

Hardy told us Thursday evening that he also was going to terminate the officer.

The termination and arrest are related to a traffic stop that happened in Kaplan Wednesday night. A young man was stopped by the officer, and eventually was arrested after being tased at the scene.

"The actions taken by the officer was way completely out of line," said Hardy. "There's no reason to use excessive force."
Hardy viewed the bodycam footage from the traffic stop and his department investigated the incident. Detectives ultimately obtained a warrant for Doucet's arrest after concluding that his behavior was way out of line.
"I have zero tolerance for that type of behavior," Hardy said in a statement. "Everyone needs to be treated equally."
Apparently, Doucet had a history of questionable behavior. Hardy told KATC that, upon taking office as chief, Doucet "had issues with how he talked to people [and] the way he treated people."
He was also named in a federal lawsuit, according to KATC.
Federal Court records show Doucet was named in a lawsuit filed in May. The plaintiff claimed Doucet and two other Kaplan officers violated his civil rights during an arrest in April 2023. The plaintiff is being held in the Vermilion Parish jail and is representing himself, records show; in other words, he is in the same jail as Doucet.
It's the second major incident involving a Kaplan officer in recent months. In July, former Kaplan officer Terry Wayne Leopold Kraut Jr., 35, was fired after his arrest.
Kraut was accused of pressuring a woman to leave a bar with him over the weekend, claiming he would escort her home, before taking her down a "country road" and committing a "non-consensual sexual act on her."
Things That Offend Lafayette, Louisiana, Natives
Lafayette and Acadiana may be offended simply looking at this list!
Gallery Credit: Tracy Wirtz
More From News Talk 96.5 KPEL