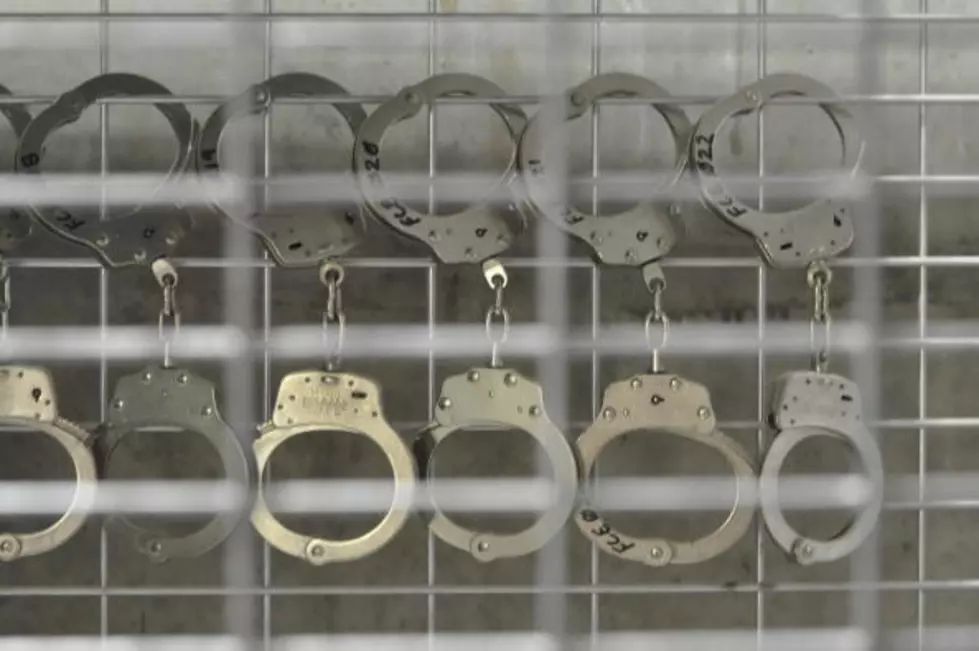 Former Union President Pleads Guilty To Theft
Handcuffs, (Photo by Michelle Shephard-Pool/Getty Images)
The U.S. Attorney's office in Lafayette says a former union president has pleaded guilty to embezzling funds from the union.
U.S. Attorney Stephanie Finley says 52-year-old Calvin Sanders Sr. from Franklin entered his plea before U.S. District Judge Elizabeth Foote.
Sanders was the president of the United Food and Commercial Workers Local 638C from June 2007 until February 2010.
At Thursday's plea hearing, evidence showed Sanders was the man in charge of the union's financial records and funds.
Sanders admitted to making withdrawals from the strike fund accounts and the local union's general account.
Finley's office says Sanders also used union funds to pay for his personal utility bills.  The total amount of money taken was $24,028.
Sanders faces up to five years in prison, a $10,000 fine and restitution.
Sanders will face sentencing on December 12.
More From News Talk 96.5 KPEL