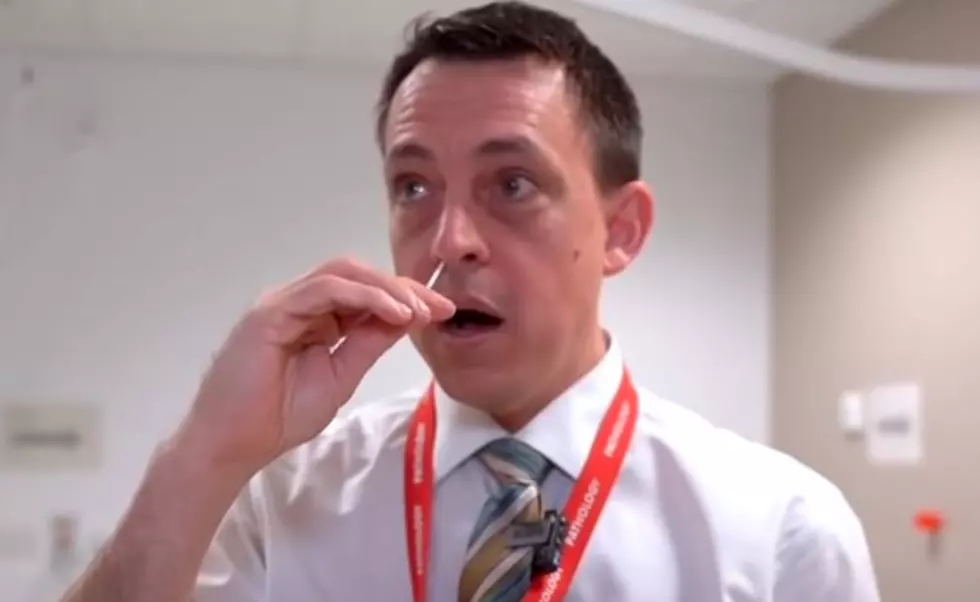 Free COVID-19 Testing Today in Breaux Bridge
Barts Health NHS Trust via YouTube
Sure, we've had to deal with two different and powerful hurricanes in South Louisiana over the past couple of months. That spate of bad weather luck hasn't ended the pandemic so we still have that to worry about too.
Hopefully, you and yours are feeling well and good this morning but if you're not or if you feel the need to be tested for COVID-19 you can get that done today in Breaux Bridge for free. The Louisiana Department of Health along with the Louisiana National Guard is holding a drive-thru COVID-19 testing event today in Parc Hardy.
If you're not familiar with where Parc Hardy is located. It's at 1290 Rees Street and the COVID-19 testing will be conducted between 8 am and 3 pm. You are encouraged to pre-register online. You can do that on this website.
Now, if you don't have the chance to register online you may still get a test done onsite in Breaux Bridge today, you'll just have to provide a phone number and an email address.
Anyone participating in the COVID-19 testing will be required to wear a mask while at the testing site. The test is self-administered and it is a nasal swab style test. You will be given instructions as to how to do that properly. Anyone who is 5 years old or older may be tested.
Your results should be available within three to five days and you will be told where to retrieve those results online. Again, testing is free and will run today in Parc Hardy in Breaux Bridge from 8 am until 3 pm.
The Funniest Coronavirus Memes & Tweets That Will Get Us All Through This
More From News Talk 96.5 KPEL