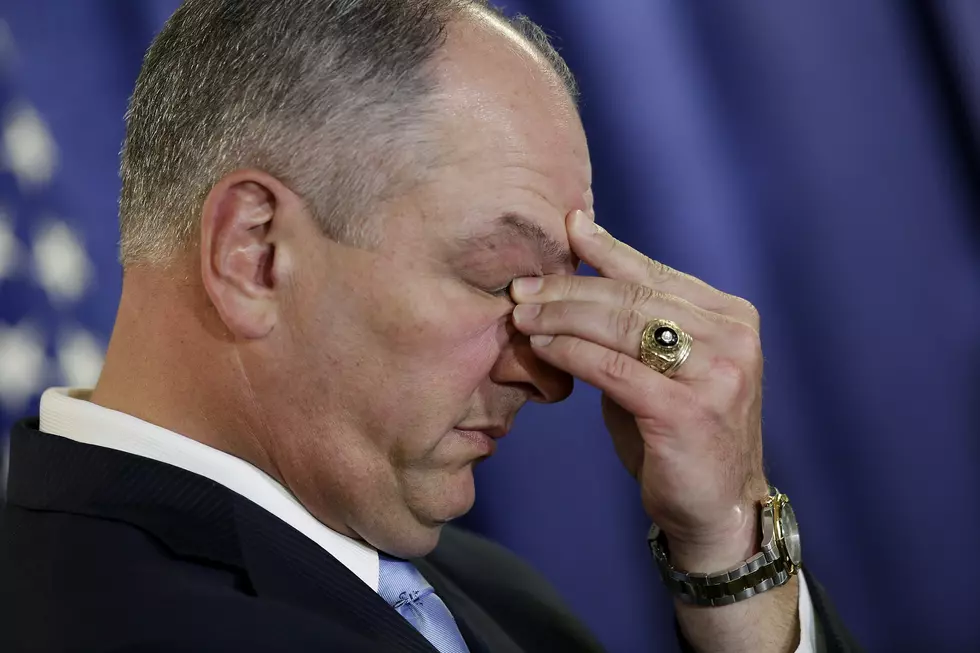 Governor JBE Alters Phase Three Regarding Alcohol Sales
Photo by Joshua Lott/Getty Images
The good news is that Governor John Bel Edwards has altered Phase Three's guidelines in regards to alcohol sales. The bad news is that it's almost a slap in the face to the industry.
I have not been shy about vocalizing my belief that our governer is ripping the bar and nightclub industry to shreds. The industry has been crippled unlike any other, and the Governor has repeatedly kept his political foot on the necks of bar owners and staff during the entire pandemic.
Today, however, I was optimistic after reading the first line of JBE's most recent announcement. The announcement, made via Facebook, led with, "Following discussions with industry leaders, I altered my Phase 3 order to allow on-premises sale and consumption of alcohol...." Sadly, my optimism was shattered after reading the next line.
He ends the opening sentence by saying consumption of alcohol at bars and nightclubs in our state can now go on until 11:00 PM. Yes, his announcement was that after meeting with industry leaders, he graciously is giving bars and nightclubs one extra hour to sell alcohol. Of course, the bars and nightclubs still have to close at 11:00 PM as well.
Also, this mandate is only available by bars and nightclubs that reside within qualifying parishes, which as of my last writing only included five parishes in our entire state. All bars in non-qualifying parishes must remain closed completely.
Read More: Who are the Early Favorites to be Louisiana's Next Governor?
More From News Talk 96.5 KPEL